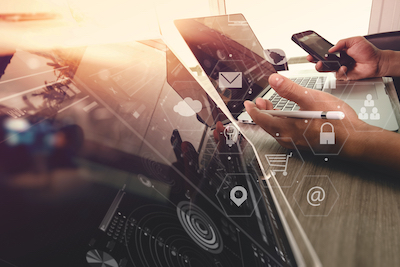 For many organisations the great strategic challenge of the aftermath of Covid-19 is to establish a long-term operational and growth strategy. At the heart of this lies collaboration-first super solutions, rich in integration and consultancy opportunities for resellers, according to leading industry thinkers during an online Insight Session held by Comms Dealer in association with BT Wholesale last month. That's not all: The virtual round table also put a bright spotlight on all verticals, laying fertile ground for collaboration-first strategies tightly linked to business goals.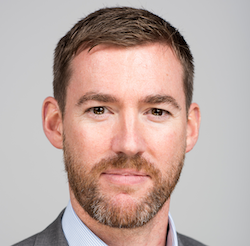 An extraordinary outburst of the channel's energy has gone into keeping Britain working during lockdowns. But while collaboration deployments are at the heart of the new hybrid work dynamic sweeping Britain's knowledge workers, it is important to bear in mind that collaboration is a solution gaining ground in many verticals. "I don't equate cloud collaboration with working from home, it's so much more than that," stated Ian Cottingham (pictured left), Wholesale Specialist Sales Director, BT Wholesale. "I have use cases where collaboration is just as important for a site manager in a portacabin and a doctor on the hospital floor. There's a risk of the industry fusing cloud collaboration with working from home. It's also important to get granular about job functions. The different roles that need to collaborate presents a challenge to any IT department that wants to put in a single standard, and there may be different flavours of that standard."
There's a risk of the industry fusing cloud collaboration with working from home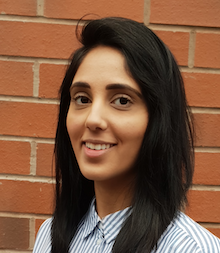 For all the plaudits soaked up by the channel for helping to keep Britain working, the longer-term reality of this major project is that it was based on quick-fire investment decisions. "The challenge now is for resellers to understand the specific end user profiles," added Priya Rai (pictured left), Voice and Collaboration Propositions Manager, BT. "We're going to have a mix of people working on the frontlines, in offices and at home. How can collaboration work for those specific profiles and personas? How are they going to be using different CPE elements?
"It's about understanding the different personas and making sure that the collaboration solution isn't a one-size-fits all approach. There's lots of opportunity for channel partners to showcase the longer-term value of how collaboration can help customers to digitally transform their businesses. Cloud-based collaboration solutions are a highly flexible and scalable proposition that suits the new needs of today's modern world."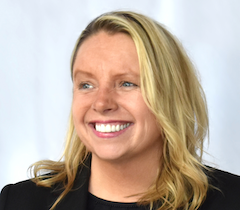 Many organisations face two titanic headaches: Managing a long-term move to hybrid working and setting in stone strategies to underpin sustainable growth. The same applies to ICT resellers with two feet in legacy products and solutions. "Partners, especially traditional ones not yet in the world of IP telephony, had to jump into a learning curve and not only educate themselves but also their end customers," commented Anna Roper (pictured left), Sales Director, Partners, 9 Group.
"It follows that partners didn't necessarily know what the end customer needed and just gave them a solution to work remotely. The challenge is getting partners to move to IP, especially with the end of ISDN and PSTN approaching, and also understanding customers' business requirements in order to assess the collaboration solution that is ideal for them."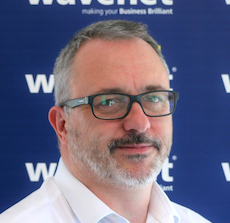 Sales strategies should not be rooted in past thinking nor old pitches. The world has changed almost overnight. "If we flip back two years, the video and collaboration aspect was an afterthought in many cases," stated Barry Ward (pictured left), Director of Disruptive Technologies, Wavenet. "Customers wanted the voice service primarily, and then you would bolt something on the back of it. The pandemic has turned that on its head. Now, it's a video first environment and all about getting under the skin of what the customer wants to integrate, including document sharing and security – that whole piece. Partners need to understand the benefits and how to integrate them into a particular solution. One size doesn't fit all. It's a different way of getting into the customer base."
Our industry is on a journey, our customers are on a journey, and we should be the thought leaders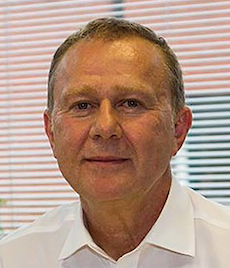 The predictable outcome of an overnight shift to home working means that partners need to understand that collaborative communications is a diverse and broad church that needs to be approached in a consultative way. "It's not about selling single products now, you've got to look at the individual requirements of each customer," added Rob Sims (pictured left), CEO, Elite Group. "Furthermore, don't walk away after the sale. There is the education piece so continue working with the customer. Our industry is on a journey, our customers are on a journey, and we should be the thought leaders, we should be educating end users on how to use these technologies in a joined-up way that drives productivity and profitability. Yes, collaboration is great. Yes, it's allowed companies to survive and share documents and all those sorts of things. But have they really focused on security? And is the company truly safe?"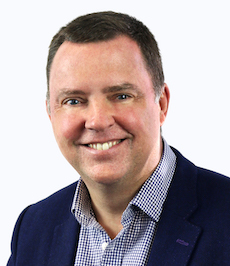 We can see that as demand rises amid the Covid-19 technology boom, so will the requirement for a more apt and strategic solution which requires a more granular and questioning approach from resellers. "We've been training our sales people over the last 12 months to act as advisors and consultants with the ability to take people on a journey away from the tactical collection of bits and pieces to something more suitable," said Phil Race (pictured left), CEO, AdEPT Technology Group. "That's a valuable journey for everyone. But complexity has increased, expectations have also increased and people want simplicity. So, we have this melting pot of confusion and the options available now to any business are huge. The complexity has grown because you need to bring in security, you need to bring in resilience, you need to bring in the whole business continuity piece, and people expect the virtual world to have the same performance as the fixed and rigid office space. The underlying infrastructure needs to be high performance. That creates its own challenges."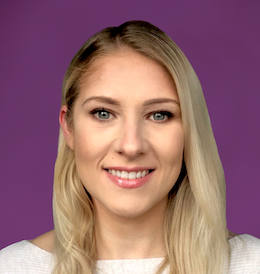 Claire Richards (pictured left), Head of Voice Portfolio, Digital Wholesale Solutions, says that one of the most frequent questions asked by partners and their customers is – which is the right product for us? "You really do have to get down to the nitty gritty of the opportunity and what exactly that customer is expecting from their collaboration solution," she stated. "It does not simply boil down to... I want to work from a soft phone, and I want to be able to go into the office and use a handset. You've got to consider hardware expectations and flexibility. We also need to make sure that we provide beyond the line technology, the connectivity, the equipment, the laptops, the routers that support these services and make them reliable. The last thing you want is to get the best fit solution but not have that conversation about whether the connectivity stands up. We need to look at the full picture."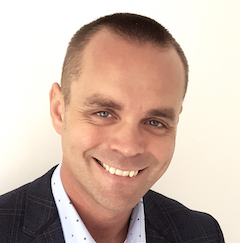 According to Duncan Finlay (pictured left), Head of Voice and UC Product Management, Virgin Media, education is where the channel can add huge value. "The paradox is that many customers have never been more aware of the need to transform, but financially they may be the least able to drive that transformation," he said. "It's easy for a customer to wrap themselves around whatever technology they've been sold, rather than technology wrap itself around their business needs. Customers need somebody who understands the mechanics of how their particular business works, and is then able to stitch together the right solution based on the technical options.
"It is ironic that the smarter technology gets, the more stupid most people feel. Therefore many businesses are looking for somebody to explain their options and pull it together in a way that works financially, is scalable, secure, cost-effective and does what is required – rather than use something that was botched together out of necessity over the last 12 months."
It is ironic that the smarter technology gets, the more stupid most people feel. Therefore many businesses are looking for somebody to explain their options and pull it together
It is a fact that organisations will not get their long-term strategies on track until they optimise their technology assets and align ICT with business goals. According to Race, it is time to assert a new consultancy-based solution and define the path companies should be treading. "I'm increasingly thinking that the most important part of my business is the training department," he stated. "You've got so much change, you've got so much interconnected capability, you need to be able to hold a conversation about all of those aspects. Training is crucial and never ending. Ask lots of questions, don't assume anything, find out the full ecosystem and don't just focus on one part of the solution. Look at the whole picture. If you can follow those basic principles you can get to the heart of the challenge and find out where the customer is now and where they'd like to be. There's loads of opportunity if you can do that."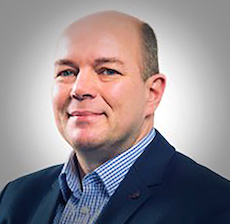 The opportunity is undeniably challenging with the answers embedded in the DNA of a business's essence, and this needs putting under a microscope if operational excellence is to be the guaranteed outcome. "We see more success when customer adoption is linked to solutions that help with their business processes," noted Jed Pell (pictured left), Director, Head of SP & Partner Collaboration Sales, Cisco EMEAR. "Customers are starting to design their businesses around resilience. In the Gig workforce environment, how do I onboard people quickly? How do I train them? Is the technology intuitive enough? It's addressing those challenges rather than speeds and feeds and leveraging collaboration technology that is key. Integrating into a business application is the true benefit.
"We're also going to see the rise of vertical SAS software suites. It's easy to talk about knowledge workers. But when you've got different people working in different locations, in a warehouse for instance, the key personnel need to be part of that collaborative experience."
Ward pointed out that Wavenet has secured some big wins in manufacturing, logistics and financial services, using collaboration as the central hub but with sector specific apps sitting around the side to fulfill the requirements. "There's a whole dynamics piece that sits in the ecosystem of different applications and workflows," he explained. "There are specific industries and sectors that operate around certain applications or requirements. Having that ecosystem is key."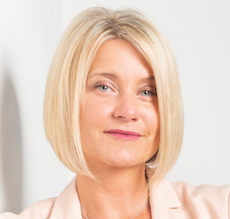 A strategic risk is being taken if collaboration technology is not seen in the context of the whole market, believes Sue Elliott (pictured left), Managing Director, DRC. "I don't think there's any industry that can't be touched," she stated. "If you look at manufacturing, people are wanting to collaborate even more – they're walking a warehouse floor, for example. There's a lot of businesses that haven't moved to a work from home model and want choice in terms of collaboration. People are asking for choice from their business owners. And if they aren't prepared to give their people choice, then they're losing a competitive advantage when it comes to attracting talent."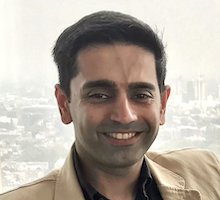 The strategy proposed by Elliott brings into question how best to deliver digital transformation to stick-in-the-mud organisations wedded to traditional CPE. Pritesh Gajjar (pictured left), Managing Director, Aastha, observed: "We have customers still on legacy platforms. By legacy I mean not even having IP end points. They're going to be the biggest challenge. Do we follow a rip out and replace strategy? In the majority of cases this approach will be the most economical and we can help customers see the benefit of reviewing their collaboration solutions. Change is inevitable, embracing it is the way forward."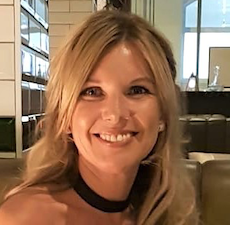 The issue is not just about change, but navigating the available options, according to Pam Blanchard (pictured left), founder and Managing Director, ICA. "There's so much choice of UC vendors, and there's even more emerging vendors," she added. "It's difficult for customers to choose fit-for-purpose collaboration tools. The adoption was so fast in 2020 that we delivered collaboration to some companies that had no strategy. Retrospectively, it is important to revisit some of those businesses and assess whether the right applications were deployed.
"For example, do they have the right infrastructure? Establishing an insightful strategy and a policy doesn't only help the business, it also helps me and my support team to understand what contributed to the decisions that were made in the first place. It is time to sit down with clients and look at the strategy, introduce a policy and then support customers moving forward."
More Session Insights...
We need to remember that the switch-off is an industry driven change. Customers aren't saying, 'rip out my traditional voice lines'. We're driving this, we're forcing this on them. So we need to enable the change.
Duncan Finlay, Head of Voice and UC Product Management, Virgin Media
Industries are different. Collaboration is more than doing your job in a study at home. If we can bring together communities and data sets in particular verticals, create pre-packaged solutions and take people on the consulting journey – that can demystify this complex world of technology.
Phil Race, CEO, AdEPT Technology Group
That people are our greatest asset is more true now than ever. Invest in people, no matter how painful or costly that may be. You just won't get there without them.
Rob Sims, CEO, Elite Group
We should be showcasing the benefits of collaboration in a fully hosted scenario. But if customers are not ready to part ways with legacy solutions, collaboration will form part of a wider conversation around all-IP. That will be a catalyst to drive change.
Priya Rai, Voice and Collaboration Propositions Manager, BT
BT talks about smart working focused on where the knowledge resides within teams and identifies the best work style for them. This largely comes back to aspirations, culture, the type of businesses people want to run in three to five years time and the tools that underpin all this criteria. Simplicity is key.
Ian Cottingham, Wholesale Specialist Sales Director, BT Wholesale
The best way to promote collaborative communications is to use it yourself when you are communicating with clients. People need to be educated on how they can utilise applications. It's about understanding how they fit and what the whole business can get out of the solution.
Pam Blanchard, founder and Managing Director, ICA
Customers are moving from survive to thrive. They don't necessarily know exactly what they want, or what they need, until you start delving deeply into their business and almost help to define their goals.
Sue Elliott, Managing Director, DRC
One of the biggest bugbears for our support team is dealing with issues around the home network infrastructure, Wi-Fi and connectivity. We need carriers to pay more attention to the challenges that resellers could face, and perhaps create open communication channels with other service providers to prioritise traffic.
Pritesh Gajjar, Managing Director, Aastha