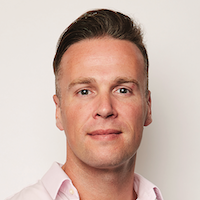 It's a new year and TalkTalk Business is looking forward to getting on the road again for our annual Partner Roadshow event. We're taking over London's Science Museum on the 4th February and Manchester's Museum of Science and Industry on the 10th February for a day packed with content, insights and networking opportunities. 
I believe it's important for businesses to share best practice with one another. By drawing on the expertise from a variety of perspectives in the industry, we can learn from one another, grow stronger together and deliver excellent value for our customers. In addition, we want to help our Partners grasp the new opportunities available to them. The likes of FTTP will be transformational for so many businesses and we aim to provide our Partners with the right advice and support to succeed in the new world. 
What can you expect from our 2020 Roadshow? You'll get the opportunity to get to know TalkTalk Business' new Manging Director, Jonathan Kini, who will share our plans for the next year. You can hear about how we've launched Fibre to the Premise (FTTP) and find out how you can start selling it to your own customers. Plus, learn about our new products and services, as well as updates to our existing product portfolio. 
We're also delivering practical help from experts about the subjects that matter to your business. We'll be running interactive workshops on winning bids, preparing for the WLR switch off, selling FTTP and leveraging TalkTalk's economies of scale.