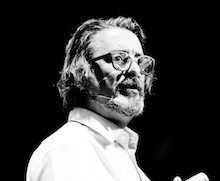 Next month's Chess Partner Conference '19 will reflect a significant ramping up of the firm's channel growth ambitions and the expansion of its product, service and value proposition as it continues to transform away from pure comms towards being a reseller-focused ICT and security service provider.
As part of this restructure and realignment Chess has shifted the marketing support of its partner business to the Alderly Edge-based HQ, a move that is reflective of Chess's recalibrated channel approach as it brings resellers to the core of its operations.
Building on such moves the company's conference, to be staged on March 14th at The Belfry Hotel and Resort, boasts an impressive line-up of speakers including IT sector sales supremo Adrian Webster, O2's Head of Digital Solutions Ant Morse, futurist and entrepreneur Peter Cochrane, and former British competition rower and Olympic champion turned sought after keynoter Ben Hunt-Davis. Deep Dive sessions will delve into specific market opportunities.
Chess MD Stephen Dracup (pictured) – who expects 100-plus delegates to attend the conference (which is branded 'Channel Mix: Helping Maximise Your Opportunities') – said the event is open to Chess partners and non-partners wanting to find out more about how Chess is turning the dial on its evolving reseller value proposition with a particular emphasis on support and differentiation via new offerings such as Tech-as-a-Service and fresh billing options following its acquisition of TMS in September 2018. 
"The Chess Partner Conference '19 will provide delegates with a day of thought-provoking keynotes, networking opportunities and informative industry sessions," stated Dracup.