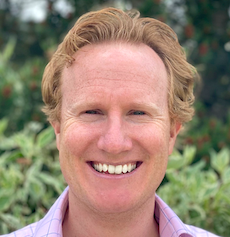 William Emm is spearheading a revitalised Oak brand in the UK and North America and claims his company's in-house developed MS Teams recording solution alongside speech analytics are getting reseller pulses racing.
CEO William Emm (pictured) and CTO David Reynolds picked up the management reins from Oak founders James Emm and Philip Reynolds last summer. The fathers are still involved in the business and are regular visitors to Oak's long standing UK operation in Poole, but have given their two sons the freedom to innovate and take the business in a new direction both here in the UK and in North America, where William and David are based.
For three decades Oak has been providing call management solutions alongside the world's leading communications suppliers and has evolved into a call analytics and business intelligence specialist working almost exclusively alongside resellers across a variety of industry sectors. It is now estimated that due to the impact of Covid-19, the number of people using Microsoft Teams alone has risen from 32 million in March to 75 million now. Unquestionably, the pandemic has transformed the thinking of many channel facing business and none more so than Oak, which is addressing the remote working opportunity with renewed gusto.
Emm admits business slowed as channel players evolved into supplying joined up digital and cloud solutions, but the staggering take up of Microsoft Teams, which accelerated beyond expectations during the Covid-19 crisis, has created a timely opportunity he is confident will put Oak back into growth mode. Speaking from his Whistler home in Canada, he outlined his thoughts on the impact of Covid-19, the changes Oak has made and gave some deeper insight into the two Clarify solutions that address both ends of the channel market spectrum.
"The Covid lockdown allowed us to accelerate the product development and business culture changes we were already planning. Call recording has been keeping the Oak lights on for some time, but we believe the Clarify recording and speech analytics products have got the extra wow factor. The Oak development team did a fast and thorough job on Teams integration, enabling us to quote on larger systems. The Teams integration means our Clarify products have become a game changer for Oak and the channel."
Clarify for MS Teams addresses the growing need to record and analyse Microsoft Teams discussions and Clarify Speech Analytics intelligently transcribes and analyses important conversations to help companies improve interaction with customers. Part of Oak's new culture is to respond quickly to opportunities as they emerge and that has been borne out by the release of Clarify for MS Teams considering that Microsoft only released a call recording API for the platform three months ago.
The Covid lockdown allowed us to accelerate the product development and business culture changes we were already planning
"With so many companies working from home we were getting more and more requests from our partners and customers saying, can you record Microsoft Teams?," explained Emm. "When they released the API for call recording companies like us, we leapt on it and launched on a channel webinar in early July.
"We had 150 reseller representatives listening in, including some senior execs from some of the bigger comms providers. And there were quite a few attendees that we have done very little or nothing with in the past. I think this proves that we are now on the same journey together. Post event, the response has been phenomenal.
"We followed up with an ecast and almost instantly we were asked to provide two quotes. On average our quotes are around the five to ten thousand pounds mark but these were for forty thousand and sixty thousand. It's making my eyes water and transforms an average month into a great month. It's very exciting."
Emm believes that Microsoft's introduction of direct routing, followed by its API for call recording, means larger partners can now take Teams to legacy PBX customers such as financial services organisations perhaps with large contact centres, as a viable telephony platform.
"I think the main thing that stands out is our ability to support hybrid deployments," he commented. "It means resellers can keep the existing Avaya or Mitel call centre functionality for example, while having Teams for the rest of the back office staff. And our ability to deliver a single, fully compliant call recording solution that integrates with all of those PBXs as well as Teams is pivotal.
The Oak development team did a fast and thorough job on Teams integration, enabling us to quote on larger systems
"Some of our competitors focus on individual telephony platforms quite heavily. In the past we've tried to integrate with as many platforms as possible. And that's achievable using the CDR integration that James started back in the nineties. All these years later, it's a real benefit to us because if we go to a data partner who's specialising in Microsoft Teams, they come across all the different types of PBX their customers might be using. We're the only voice recording vendor that can probably say, yeah, we've got a solution."
Emm believes that the opportunity for Clarify Speech Analytics sits squarely in those sectors where customers seek deep rooted evaluation of calls such as analysis on emotions and sentiments, which can then be turned into valuable data to power growth and protect businesses.
Oak generally does not work with third parties but, as Emm explained, decided not to pass on the opportunity to partner with an Australian company that had already put in the man hours to develop an intelligent call analysis solution. "We didn't have a really good speech analytics platform and to actually develop one would have taken a big investment and a lot of time which would have made us late into the game," he explained.
"We got introduced to Call Journey which has a really neat product. It was what we were looking for and allows us to target the mid to enterprise market. Historically, call analysis has always been a high ticket item that's been very expensive. But with Call Journey we've actually managed to commoditise it and make it affordable right down to the small to mid-sized call centre.
"Call Journey has an integration with the Microsoft Insights analytics platform. When you say you can listen to calls and see how people are performing and add on the speech analytics, suddenly you're doing so much more than just needing to prove what was said on the phone. If you're a big insurance company and you're looking at things like fraud prevention, it's worth the investment."
Oak has built its reputation on hand-holding reseller partners through complex call management solutions demanded by customers and Emm says that will continue to give them a competitive edge in the channel. "Some of our competitors won't get out of bed for a deal that's less that £100k whereas we'll do somersaults for a £5k deal through a partner," he confirmed. "That's our differentiator and it always will be."