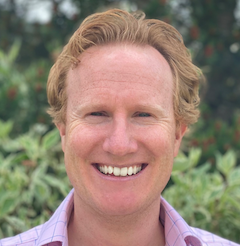 Call management specialist Oak Innovation claims to have stolen a march on competitors with the launch of a new compliant call recording solution for hybrid Microsoft Teams deployments.
On top of its recently introduced direct routing capability, Microsoft unveiled an API in March which enabled ISV's to build compliance-based session recording solutions. 
"This was a game changer for Oak," said CEO William Emm. "Our development team sprang into action and we were able to launch to the channel just four months later.
"The response from our partners has been amazing. We had 150 resellers on our launch webinar and some of the quotes we have been asked to produce since for channel partners have been eye watering. It's very exciting."
The company's new Clarify solution for Teams will be aimed across enterprise, mid- market and SME sectors and will integrate with most of the leading PBXs which, according to Emm, gives Oak an edge over competitors.
"Some of our competitors focus on individual telephony platforms quite heavily," he added. 
"In the past we've tried to integrate with as many platforms as possible. And that's achievable using the CDR integration that we started in the nineties. 
"All these years on, it's a real benefit to us because if we go to a data partner who's specialising in Teams, they'll come across all the different types of PBX their customers might be using. 
'We're the one voice recording vendor that can probably say, yes, we've got a solution."
Oak has also unveiled Clarify Speech Analytics. "This will enable partners to offer customers 'emotional analysis' of conversations and the resulting data will help improve performance and policy management," added Emm.