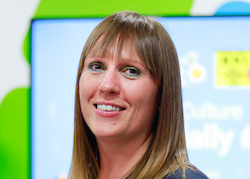 Perhaps no part of the ICT channel is so concentrated on deploying innovation as the billing sector which continues to diversify and invest in underpinning reseller businesses.
The channel's leading billing providers continue to deftly straddle the most turbulent period of comms technology history, remaining fit for purpose as demand for their services springs from unconventional angles. According to Simon Adams, Director at PRD Technologies, during the past 12 months his company has witnessed a growing number of non-traditional telephony billing inquiries. "There are more opportunities to create new revenue streams, especially relating to mobile data," he stated. "Consumers are demanding higher data limits and more flexible data plans, and 5G will create new revenue options for telecoms. Our job is to help maximise these opportunities to ensure that data can be processed and billed. With increasing complexity comes a slow shift towards value orientated billing. As a billing partner we are becoming more consultative and advisory with our customer dealings."
 
Adams has also noted a shift away from traditional CDR processing towards more consumption-based billing services. "Telecoms is evolving to become more data consumption driven which needs new billing capabilities," he added. "For example, we have just gone live with a large and complex implementation for an Azure Cloud Solution provider requiring integration into Microsoft Partner Centre API."
 
Requests to demonstrate flexibility through proof of concept is also on the increase. This illustrates the shift in sector requirements for billing with a greater purpose, and the need for billing to be flexible while constantly pushing new boundaries, observed Adams. "Demand for automated processes is also a growing requirement," he commented. "Most customers are now using business support systems and services to improve operational efficiencies and profitability. They may also want maximise their customer intelligence through data analytics and unlocking billing related data gives customers what they want."
Deploying a billing platform model should be a top priority for any partner in an industry requiring automation, diverse product sets and digital transformation
Optimising the billing function means integration into third party systems. "Even our entry level QuickStart billing platform includes as standard integrations into most third party systems such as banking collections and accounting," noted Adams. "However, for the more complex resellers this means integration into virtually any system of choice. More resellers are looking at ways to simplify such processes."
In light of constant regulatory changes Adams has responded fully to increasing concerns about privacy and the safety of data and IT infrastructure. "We are doing everything within our control to eliminate or reduce the risk of cyber attacks, investing many hundreds of thousands into a new IT hybrid infrastructure, and employing specialist IT security teams to ensure every measure is taken," he stated. "This includes new and constantly updating DR and back-up processes. For some customers back-ups will be on a near constant basis. This has come at a significant cost, but one that PRD is covering with no or minimal cost transfer to our customers."
In reassessing the role of billing providers we quickly realise that they deserve much credit for the investment-driven expansion of functionality that delivers a means to reseller growth. In fact, billing platforms change a partner's business model, says Chess Partner Operations Director Helen Booker (pictured) who joined the business when it acquired TMS in September last year. "Billing platforms enable partners to have multiple suppliers, various products, create bundles and packages all on one invoice with minimum input," she stated. "Deploying a billing platform model should be a top priority for any partner in an industry requiring automation, diverse product sets and digital transformation."
Billing is especially important because automation and resource optimisation are crucial in the competitive telephony sector which is increasingly experiencing decreased revenues, observed Booker. "A billing system that is capable of automating processes such as loading CDR and SDR from multiple suppliers, producing one invoice to the customer while capturing all products and services is key," she added. "Automation enables resellers to be operationally leaner and more efficient in providing customers with value for money services and keeping their operational cost low."
Following its TMS acquisition Chess Partner's billing proposition includes cloud and on-site solutions offered under the brands CLIck and Enterprise. These solutions reflect the ever diversifying product portfolios that should be adopted by resellers. "The telecoms industry now encompasses a far broader portfolio including connectivity, hosted solutions and software-based applications," noted Booker. "The lines between the telecoms and IT sectors are becoming increasingly blurred. Comms companies need to diversify and provide data and voice services."
 
The acquisition of Dataflow Communications by 9 Group in 2011 provided a significant capability boost to its Billie billing platform, which was acquired by 9 when it bought Club Communications two years earlier. According to Head of Billing Nick Jarrett 9's managed billing service continues to evolve and staff training is key to matching end user and regulatory billing requirements with new technology.
"We invest time every month training our managed billing service team to develop a broader understanding of regulatory changes, commercials, best practices and new product technologies," he stated. "This enables us to provide partners with a range of solutions to complex problems. For example, we're seeing more demand for subscription-based models, IT services and complex hosted and mobile bundling, while balancing the need to make things more secure and effortless."
Regulations relating to NGCS, GDPR, mobile capping, domestic reverse charge VAT and auto compensation (to name a few) are disruptive, noted Jarrett, and just one reason why high levels of flexibility in billing is key. The critical importance of flexibility is also reflected in the squeeze on margins as competition focuses more on value over price. "It's important for partners to compete based on each customer's needs, whether that be tailoring what the invoice looks like and how it's presented or integrating with CRM or marketing platforms," he explained. "Furthermore, as the telecoms and IT markets continue to merge scalable subscription-based services will grow in popularity, creating a requirement for communication and billing providers to offer API access into provisioning portals to ensure that billing integration is maximised."
9 has offered a hosted billing service for over 10 years and to boost its capabilities the company now leverages Microsoft Azure's capacity for on-demand scaling. "Ease of onward billing now forms part our development roadmap for all new technologies at 9, and I am excited about the possibilities that Machine Learning could bring to the billing industry," added Jarrett.