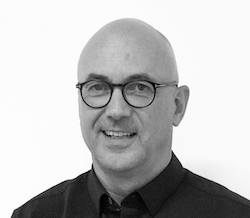 PRD Technologies exemplifies a sector that has stepped up the pace to generate new opportunities for resellers and address a range of strategic and evolving requirements.
Here, Managing Director Simon Adams shares insights into the actions he is taking to help move the channel billing market to the next level.
One of the biggest priorities for ICT resellers seeking a competitive advantage is to have an automated billing platform in place that enables them to integrate with multiple distributors and offer a diverse portfolio of flexible services and bundles, according to Adams. And investments made into PRD Technologies' Intelligent Billing platform last year were also reflective of increasing demand from the channel for more sophisticated enterprise level solutions. "Larger providers and resellers are no longer content using standard billing platforms with moderate levels of functionality, combined with manual processes," stated Adams.
Intelligent Billing is now used by some of the largest IT distributors and cloud service providers including Westcoast Cloud, OPTM and XMA. Another element of PRD's 2022 strategy was to work with fibre providers and altnets. "The larger altnets demand bespoke functionalities, often high invoice output capabilities with tight timelines and integration with third party systems such as Automate, ConnectWise, GoCardless, Marketplace and Microsoft Power BI for intuitive data insights," added Adams. "PRD's platform now supports these requirements and we are working on tenders with specific and scalable requirements right now. This is an exciting industry sector for us and we are looking to grow within this space during 2023."
In 2022 PRD delivered a near fully automated platform for WightFibre. The platform is so automated, said Adams, that users rarely need to use the billing portal because Intelligent Billing integrates all the subsystems ensuring they interact with minimal human interaction. "One of our clients claimed that the enterprise level solution saves 300 hours per month in manual work compared with their previous billing platform," added Adams.  
API development is also a key part of PRD's 2023 roadmap. "We plan to continue developing API libraries to fully automate our platforms at all levels, wherever possible," stated Adams. "For example, due to increasing economic uncertainties resellers are more cost sensitive and require automations and integrations, even at entry platform levels, often to compensate for resource reductions."  
Larger providers and resellers are no longer content using standard billing platforms with moderate levels of functionality, combined with manual processes
Also on PRD's to-do list this year is widening key partnership programmes, including ConnectWise, GoCardless and others. "We recognise the importance of these systems across all sectors and the need for PRD Technologies to partner with them," commented Adams. "We will also be recruiting key strategic new roles to support our growth plans."
A big challenge facing the sector is increased sales cycles, especially at enterprise level, while the tender process is becoming more detailed. "Compliance standards and regulations are now at the forefront of any client proposals, hence our ISO 27001 and ISO 9001 accreditations," added Adams. "ISO 27001 standards especially are now minimum prerequisites on tenders we receive. This helps dispel trust and data breach concerns with client data."
From a helicopter perspective, Adams sees three main drivers of change in the ICT channel billing landscape over the coming year and beyond – increasing API integrations, automations and partnerships with providers such as ConnectWise, Microsoft and in Fintech. "We are being invited to partner more and more with key strategic developers' programmes, especially in Fintech," said Adams.
Other important billing related trends Adams is tracking include less demand for core level billing platforms. "Accounting systems are increasingly used for fixed priced and bundled services as alternatives to traditional billing systems," he observed.
Billing complexities remain one of the biggest challenges facing resellers, especially where they partner with a number of distributors and sell a diverse range of products and services, pointed out Adams. "Billing can become extremely complex, time consuming and resource heavy," he said. "This is why PRD Technologies will continue to partner with key distributors in 2023, developing automated and integrated functionality to simplify the onward billing process."