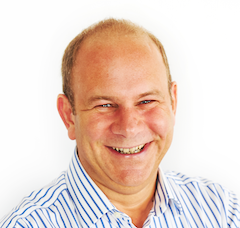 The big intent of leading channel billing providers is to create a dynamically driven balance between their software R&D and the demands of a fast evolving market.
Only then, they say, can resellers ensure that their strategic plans will deliver growth and contribute to long-term sustainability.
This month's expert panel is clear that the provision of appropriate billing software and services is fundamental to the success of reseller growth strategies. And according to Inform Billing Managing Director Shaun Bodsworth, the contraction of traditional services has opened the floodgates for resellers to deliver new sources of value. "We are seeing paradigm shifts in business fundamentals and the channel reinventing itself to adapt to the opportunity," he stated. "The possibilities for wider streams of revenue generation from each customer are there for the taking – and a billing platform enables the delivery of monetisation opportunities. Cloud technology facilitates the addition of new services and products – but the strategy needs to be thought through first."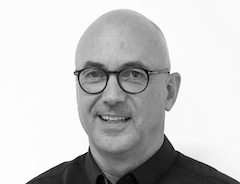 Moving forward with strategic confidence goes hand in hand with analysing past trends, noted Bodsworth. He says reseller growth strategies work best when based on billing reporting analysis, practiced and assimilated as an integral part of the overall plan, not merely an initiative. "Predicting future scenarios and acting on them involves close assessment of billing intelligence to determine potential risks and identify the drivers for new opportunities by tracking customer behaviour," he said. "This needs to be a continuous process until it becomes part of the culture across the entire business."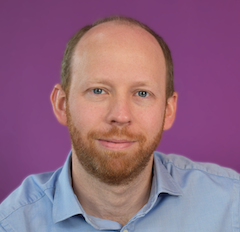 Laying your hands on meaningful analytics requires an investment in time, people and systems, as well as an understanding of where to get the most insightful data and the tools to consolidate the information. But the rewards are worth the investment in time and money. "By pulling data together you can see the overall picture and truly understand the customer and how they like to be served and supported," added Bodsworth. "The opportunity is there to easily deploy new products, services and pricing bundles to boost revenues and market share."
As well as data analytics, cloud-based billing software provides an opportunity for revenue monetisation. No longer hampered by time and resource consuming manual processes, resellers can be more creative and deliver proactive solutions, rather than react to change. That's not all. "The value of digital transformation offered by cloud-based billing makes the supply chain more efficient, agile and customer-focused," added Bodsworth. "It brings down the walls between silos and becomes a completely integrated ecosystem that is fully transparent. It enables resellers to react quickly and even anticipate scenarios, therefore implement real-time change as well as achieve earlier revenue collection. Manual systems that create inaccurate billing for the complex scenarios can be a thing of the past, with automated systems delivering through clever APIs."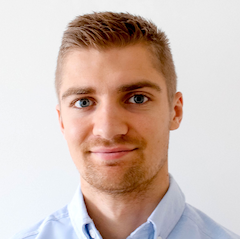 The possibilities for wider streams of revenue generation from each customer are there for the taking – and a billing platform enables the delivery of monetisation opportunities
Inform Billing invests over 45 per cent of revenues into increasing its software capabilities, mainly around business intelligence data, monetisation through product and service offerings, or increasing self-serve capabilities. A current priority is the development of API and integration capabilities to deliver more streamlined processes, not just for isolated billing strategies but the wider reseller business. "A key part of our service is to make the billing data and reporting capability as easily available as possible," commented Bodsworth. "Moving forward, resellers need access to integration tools to consolidate their data into a data warehouse or an analytics programme."
 
More powerful, flexible and accurate billing and analysis capabilities are now essential for success in the evolving commercial landscape, reiterated Simon Adams, Managing Director, PRD Intelligent Billing. "This is especially the case for businesses that need to rapidly scale their customer base and adapt fluidly," he said. "A wider and more flexible monetisation strategy is required, along with systems and software capable of accurately processing, analysing and billing the data for increasingly complex and integrated revenue streams."
Against this backdrop of unprecedented industry change – not to mention Covid-19 factors - all service providers are continually having to review, adapt and redefine their monetisation strategies in line with the need to diversify and expand their offerings across the channel. "To be successful, businesses require billing platforms that can flex with them, providing accurate, real-time reporting capabilities and data analysis," added Adams. "Accurate data analysis and reporting is crucial to ensuring opportunities and monetisation strategies are optimised to maximise revenue potential."
Intelligent Billing covers multiple market sectors and data streams with options to converge all invoicing into a single monthly or ad-hoc bill and reports, all of which can be tailored to the end customer. "Accurate, real-time billing and reporting capabilities provides resellers with the data and analytics to assess end customer performance and value," said Adams. "This enables them to quickly identify which services and offerings are performing or may need additional resources and investment to maximise opportunities. Resellers can quickly modify their business model accordingly."
Accurate data analysis and reporting is crucial to ensuring opportunities and monetisation strategies are optimised
Integration with other key business systems, such as accounting software, combines data from multiple sources to produce tailored intuitive reports that support strategy planning, noted Adams. "Seamless API integrations into third party best-of-breed software systems is essential," he added. "We will be investing in the continued development of our API capabilities and new innovations in this area. We also aim to automate wherever possible to simplify the billing and analysis process. The ongoing evolution of billing systems enables resellers to offer flexible, tailored packages and bundles to customers."
Automation is also key to success – but only if data is fully harnessed, concurs Tekton Billing Director Harry McKeever, who cited an adage – if you're not assessing, you're guessing. "Telecoms billing is awash with data, from which valuable insights can be learnt, but the right platform is required to translate and visualise that data into actionable insights," he said. "Some platforms are guilty of dumping reams of raw data, giving the illusion that there's easy access to lots of information. But in reality, raw data tells us very little, and even if you're exporting data and manipulating it in an external system like Excel, then you're wasting precious time on a platform that's not working for you. Visualisation and comprehension, rather than raw data, is key."
Resellers can truly enhance their operations, but only if the data leads them to the following discoveries, pointed out McKeever – from identifying upsell opportunities for customers reaching or breaching bundle consumption; the refinement of wholesale shared bundle allocations; identifying subtle customer churn characteristics before it's too late; spotting carrier billing inaccuracies and assuring revenues (and more). "These days, it's also more common to expect regular fluctuations in monthly billing as end users add and remove users from their subscriptions," added McKeever. "And with the increased volume of subscription provisioning it's plausible that mistakes can happen and billing will be forgotten. So, the ability to reconcile imported supplier subscription charges is paramount.
"It's critical that a billing system can handle these mid-month quantity changes elegantly and accurately. Having to cease a service charge and restart a new one can often be clumsy, error prone and offers little in the way of continuity of reporting. And a good billing system allows for date driven amends to charges, without having to treat it as a separate charge altogether. Meaning more accurate billing and less chance of a frustrated call from an end user with bill shock."
Telecoms billing is awash with data from which valuable insights can be learnt, but the right platform is required to translate and visualise that data into actionable insights
Traditional services are all too often similar to products sold by the competition, so resellers are advised to differentiate through other outlets such as value adds and inventive commercials, pointed out McKeever. "Billing vendors will typically advise that it's best practice to keep any pricing standard and uniform," he added. "In a perfect world we'd agree. But sadly, it's often deficiencies in the billing system that lead to this recommendation. Plus, in the real world, bespoke pricing is unavoidable! However, Tekton believes that resellers shouldn't be limited by their billing platform, and bespoke pricing needn't be a taboo subject."
Billing is, arguably, the most regular touchpoint resellers have with their partners, and the right billing solution and portal will give that all important sticky factor rather than being regarded as just a back office tool. "Businesses can only grow efficiently after they address customer churn," stated McKeever. "That's why much of Tekton's efforts have been focused on developing a strong customer portal."
And within the overall objective of delivering value to customers, we can see that momentum towards the key themes of analytics, the cloud, integration and more streamlined processes must be achieved. Onecom's acquisition of 9 in March brings a wider capability in these areas through an extended team of development experts as well as new technologies and resources, focusing on integration capabilities, speed, insight and increased intelligence, all cited as areas for innovation by Nick Jarrett, Head of Revenue Management & Billing at 9 Group. "This ensures that billing systems are open and transparent, so that data can be read and interpreted and customer led change can be implemented swiftly," he said.
"Analysing and understanding your billing data is absolutely critical to maintaining a profitable customer base. By using billing software to monitor data trends, you can stay a step ahead and adjust your offering to help protect and grow margins. Customer behaviours are constantly evolving and the pandemic has accelerated change in a way that we could never have predicted. Businesses across the board are under pressure to understand and respond, and there is pressure to diversify revenue streams to protect and grow margins."
Partners should look to their service provider for a more human level of support beyond the processing and production of customers' bills
Billing systems are designed to identify and map changes around customer behaviour and usage. Shrewd partners will lean on this for regular commercial intelligence, rather than simply using their billing software as a mechanism to issue invoices. "By using billing software to monitor change, proactive partners have reshaped their commercials to fit with the current climate," said Jarrett.
From the customers' perspective, the role of billing software is to manage the seamless presentation of complex billing data. They want a single bill which arrives on time and is clear and accurate. "But billing needs to be so much more than simply a processing function," added Jarrett. "There is an opportunity for service providers to deliver a real value add by supporting partners and their customers with the entire managed billing and support wrap."
"The human element of billing should never be overlooked. Partners should look to their service provider for a more human level of support beyond the processing and production of their customers' bills. This can include follow up support, the management of customer billing queries, commercial insight and helping partners to make sense of their billing data."