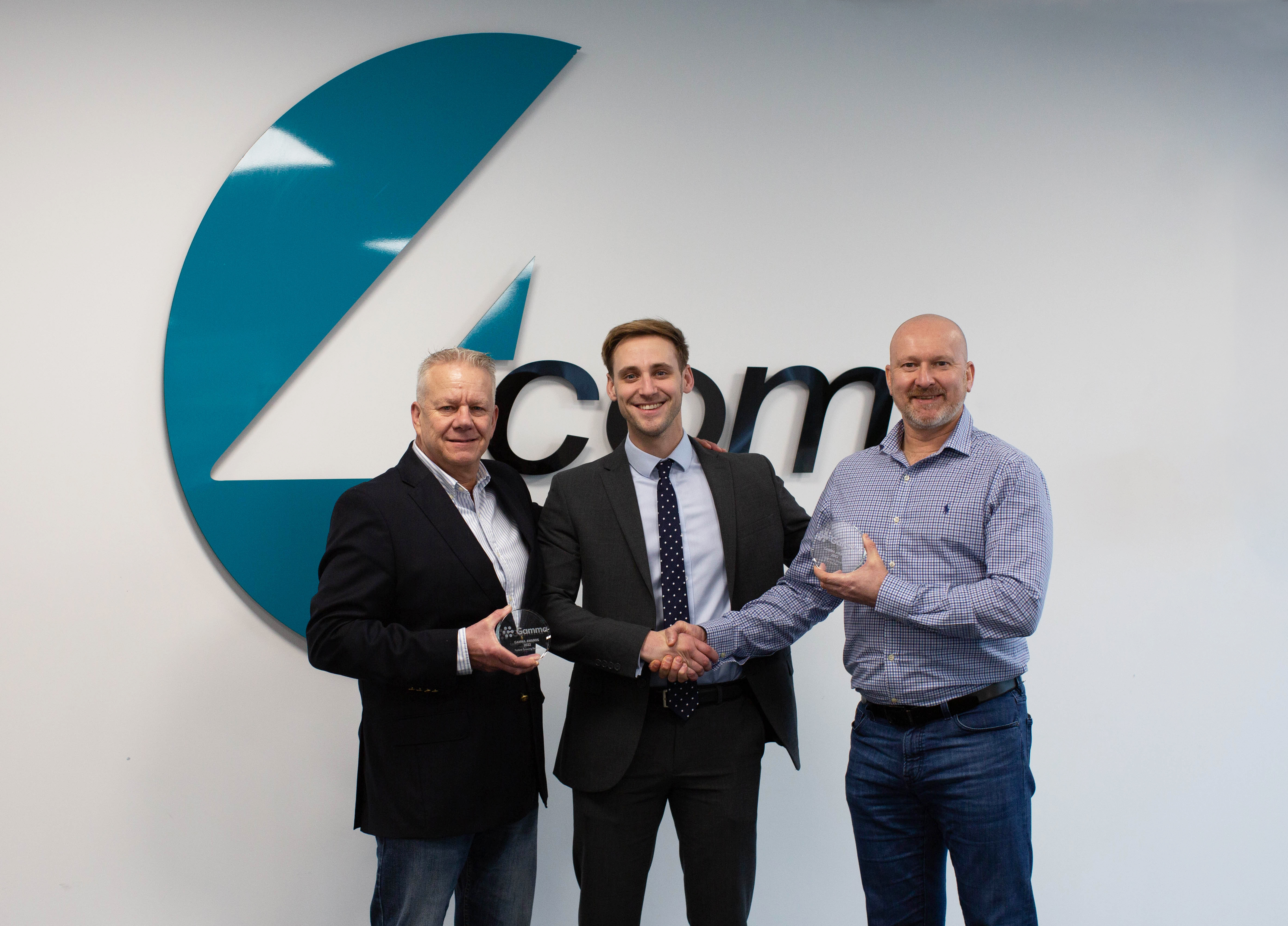 4Com won two accolades at Gamma's latest Partner Awards, receiving the Connectivity Reseller of the Year and the Fastest Growing Reseller of the Year. 
Gamma's Connectivity Reseller of the Year award celebrates the most successful reseller during a 12-month period, while the Fastest Growing Reseller Award recognises the company with the quickest overall annual growth in the market.
The two began collaborating in 2009 and 4Com now utilise Gamma's network for most of their call and connectivity traffic.
4Com's CEO, Gary Scutt, said: "Throughout our relationship with Gamma there has been change in the industry, most notably the shift towards VoIP at the expense of traditional networks.
"As our own move to VoIP has been one of the catalysts for growth, particularly since we began selling HiHi systems, we're expecting our business with Gamma to continue to grow for years to come." 
4Com's Network Director, Russell Braddon added: "Alongside an increase in our core business activities, our growth over the past 12 months has been boosted by our acquisition strategy. Last year we purchased our first two companies and expect more on the horizon."