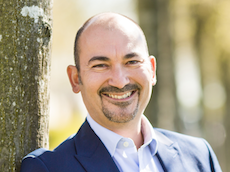 Speech intelligence and omnichannel analytics will combine to drive one of the biggest future trends in the comms industry, according to Tollring CEO Tony Martino, who, seeking an early mover advantage, is gearing up to preview such technology to partners keen to add value to their propositions.
Having seen the rise of analytics in 2018, even among smaller firms, Martino stressed the vital role of customer experience factors as key differentiators underpinned by customer engagement technologies. 
"2018 has been the year of analytics, the year where even the smallest businesses have realised how much latent power lies within customer data," stated Martino. 
"In 2019, as analytics services are becoming more accessible to businesses of all types and sizes, the focus is turning towards customer engagement in line with relevant media channels and using analytics to understand interactions and the customer experience across the entire business."
To support his argument Martino cited research by consultancy firm Walker which concluded that the customer experience will outpace price and product as primary differentiators by 2020. 
"Investments to date in customer experience have proved difficult to justify even in standard deployments let alone more complex omnichannel customer service environments," noted Martino. 
"Next year, however, speech intelligence and omnichannel analytics technologies will make that justification possible. 
"All sizes of businesses will have the means to unlock the hidden data that exists within all channels, both verbal and written, and across the whole of the business – not just within a contact centre."
The tight and propitious relationship between speech intelligence and omnichannel integration will 'change the rules for customer experience', claims Martino. 
"With holistic insight organisations can better manage their customer facing teams and leverage intelligent analytics for more informed decision making," he added.
"It is clear that creating a consistently excellent customer experience is a priority for businesses and a margin rich opportunity for the channel."