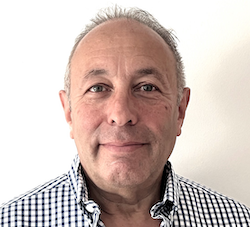 AI is transforming how contact centres operate and bursting through strongly in the comms channel is Elisha Telecom CEO Jeff Green who is at the vanguard of AI developments.
Solving puzzles is something Green has always enjoyed from a young age, so a career in ICT was the obvious choice. "As a programmer, the excitement of a business user coming to me with a crumpled piece of paper and telling me that this is the report that they wanted to see, was like a jigsaw puzzle," he stated. "I just had to find the pieces in a box of bits and bytes. As the industry evolved, my job evolved and those ungoverned best practices that I picked up in the early days became paramount to what I do now as a business leader. The fundamentals of building applications that are easy to maintain, simple to use and driven by the business, not the technology, are as relevant today as they have always been."
 
More recently that's involved leveraging AI initiatives so that clients and resellers can benefit by supplementing their business processes. "While AI is the talk of the town, it's the integration of AI that really makes the difference, so we're focusing on that too," commented Green.
Elisha Telecom was established by Green and Mike Torres in 2006. They were both running successful IT companies but decided to form a business that serviced the needs of the emerging call centre industry in the Philippines. "VoIP was very new back then and Internet connectivity was not what it is today, with most call centres using on-premise proprietary PBXs," explained Green. "That meant persuading clients to move to a hosted telephony platform, that we had built ourselves, was a challenge to say the least. But we persevered and eventually were able to capitalise on our success in the Philippines and offer our solutions to UK clients."
 
Channel focus
Elisha Telecom has a team of 50 engineers and support staff located in Manila. And its client demographic in the Philippines is quite different to those in the UK. "In the Philippines we work more directly with larger end users, while in the UK we are working via resellers to support businesses from 200 seats all the way down to 10-seat customers," noted Green. 
This year the company launched Elisha Insights, an AI-based metrics solution built to transform how contact centres operate. "Our key investment area is access to data and as such we look to technology providers who can aggregate data to help us perfect Elisha Insights," added Green.
"Commercialised AI is in its infancy and we are looking to integrate best of breed AI tools to enable Elisha Insights to transform the efficiency of contact centres worldwide. The gaps are yet to be known as this is an evolving technology in what some are deeming to be the fifth industrial revolution. As a company that focuses on technology, AI is presenting us with significant opportunities. AI tools out of the box such as ChatGPT are not, and will never be, the complete solution. They are tools to augment and enhance the potential of us mere humans, and the breadth of customisations required to leverage these tools and produce solutions specific to client needs is an incredible business opportunity."
I have worked in the IT industry since the days of coding sheets and punched cards – for me this is an exciting time like never before
Green's key technology partners were previously call termination providers and, while this is still important, the cost of calls is no longer the enabler of maximising value. "Calls are no longer provided as a metered commodity and are bundled as part of the proposition so expectations on call costs are therefore tethered," added Green. "And as we move towards the copper switch-off, we're building stronger relationships with companies that provide fast Internet with QoS guarantees, ensuring customers can leverage reliable, high quality connections. We also aim to enable our clients to process calls, texts, emails, web chats and social media interactions in a way that is efficient and easy to reference."
The other big change observed by Green is the clear transition away from desk phones towards softphones, WebRTC and mobile devices as endpoints. "MS Teams is fundamental in this transition so we've ensured our customers and resellers can make the move to Teams," he added. "Communication services are changing faster than ever and we're staying focused on ensuring that our developers have immediate access to the training and tools needed to deliver new UC solutions and AI integrations.
"Most important is Elisha Insights, our platform-agnostic reporting engine that provides customers with access to all the optimisations and improvements that AI-driven insights can surface, in a simplified format and in a cost-effective, per-use package."
 
Planning ahead
Green sees Elisha Telecom continuing to solidify its position as a front runner in AI-generated metrics. "This will be achieved through the early adoption of what is available now so that in five years times the data accumulated will provide us with invaluable insights into the functioning and performance of contact centres," he added.
"I have worked in the IT industry since the days of coding sheets and punched cards and for me this is an exciting time like never before. Just like the introduction of the microchip, AI has the potential to absolutely transform the world we all live in for the better. And those willing to embrace the changes brought about by advances in AI will find boundless opportunities – when done right." 
Just a minute with Jeff Green...
Role model:
My father who worked as a monumental stone mason and who continued to work past 90 years old because he loved his job.
Tell us something about yourself we don't know:
I wrote a computer game in the early 80s on an IBM mainframe which ran on green and black screens. I was reprimanded and told games on computers would never catch on.
Your main strength and what could you work on?
My strength has always been to develop relationships based on trust. My weakness is my lack of confidence when meeting people for the first time.  
Three ideal dinner guests:
Isambard Kingdom Brunel, a tech genius and visionary who made the seemingly impossible come true. Jimi Hendrix, his music is as good today as it was back in the sixties. And Elisha Gray, our company's namesake and reputed to be the inventor of the telephone.
What do you fear most?
Public speaking. I freeze.
If you weren't in ICT what would you be doing?
Selling classic cars and motorcycles.
Best advice you have been given:
A business takes five years to gain traction so stick with it and don't get disheartened.
Biggest risk you have taken?
To leave the comfort of large corporates in favour of running my own business.
One example of something you have overcome?
Micromanaging and the inability to delegate.
Top tip for resellers:
Put an equal amount of effort into maintaining existing customers and relationships as you do winning new business.