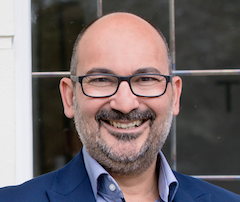 Extracting data from workplace analytics has massive potential for all businesses to benefit, writes Tony Martino, CEO of software developer Tollring.
We're used to change in our industry, but no one could have predicted the enormity of the shift in working practices that we've all been through. Working closely with our service providers and partners, as we have throughout the pandemic, we are seeing a real explosion in demand from all industries for technology that helps businesses to make sense of the changes.
The past 18 months has forced many mid-market and smaller businesses to move from on-premise to cloud-based call handling solutions. In step with this, their policies, procedures, processes and people have also had to adapt and evolve. With such fundamental changes, these organisations are keen to step back and review how they are doing and to understand if they are being effective, driving a renewed need for accessible, intuitive and commercially compelling workplace analytics.
Now that we're far beyond that initial period of disruption, businesses can start to see the benefits of their new working practices. For example, moving to cloud-based comms has allowed many smaller businesses to punch above their weight, accessing sophisticated features and capabilities at affordable prices that were previously only available to bigger enterprises.
That presents resellers with an opportunity to penetrate this surge of new customers, who both expect and need data to underpin their decision making – but partners must understand the significance of offering the right data, at the right time, to the right people. By adding cloud call analytics to monitor both incoming and outgoing calls, resellers can give these businesses access to valuable information about how they communicate with their customers at a cost-effective price point as well as drive considerable improvements in their customer service.
Data and insights that encompass the whole business, not just from within a contact centre, deliver an essential view of a company's internal and external communications. It shows if people are adapting to new ways of working, with in-depth visibility that highlights workflow improvements and identifies business performance issues.
As an analytics vendor, we are now working with many of the major CSPs in the UK and Europe
The latest call analytics and reporting capabilities for the small to medium business market include live wallboards, dashboards and reporting. Businesses can understand if calls are answered on time, or not answered, how long callers are willing to wait, assess if staff spend the right amount of time on each call and if they respond to customers appropriately – across the whole business. Managers from every department (including the contact centre) can measure and compare the effectiveness of call groups and queues, then structure teams to ensure the right people are available when needed to deliver a resolution on first contact.
In our new hybrid working world, the cleanliness of the customer journey is critical. The shorter and more efficient the journey, the better the customer experience – and good experiences lead to greater loyalty and retention. A 30,000ft analytical view will underpin decision making and reduce uncertainty so that businesses can focus more energy on what makes them competitive.
Teams adoption
The migration to the cloud and hybrid working has also seen an explosion in the use of tools like Microsoft Teams. As of the end of July 2021, Microsoft reported over 250 million daily users of Teams. Business leaders now want to evaluate if the technology is delivering the results needed for their company and their people. We've been providing business analytics to the unified communications market for many years, and with the increasing reliance on Teams for both internal and external communications, it made sense to provide the benefits of deep insight into this environment.
Whether the challenge is wellbeing, performance, or customer experience, accessing top level analytics from the Teams environment helps leaders across all business functions to manage remote teams, support and motivate individuals, and drive customer engagement.
Staff wellbeing is a major priority. The analytics from Teams enable businesses to understand how changes have impacted mental health, team performance and employee satisfaction. For example, extended hours and extreme collaboration trends can be compared to help identify warning signs and to drive positive habits, good time management and effective working.
As an analytics vendor, we are now working with many of the major CSPs in the UK and Europe. We are seeing them add analytics to help businesses to improve business performance and ensure customer facing teams can operate more effectively. Incorporating third party developed products into core services not only speeds up and boosts go-to-market offerings, it can also deliver a competitive advantage in a saturated market.
It's great to see that analytics is offering much needed clarity and transparency at a time of upheaval and uncertainty. Resellers have an opportunity to use the analytics to take a consultative role, empowering their customers to adapt to change now and in the future. Demand is high, and with workplace analytics that are easier to sell, deploy and use, it presents an excellent upsell opportunity for resellers with additional recurring revenue and stickiness.