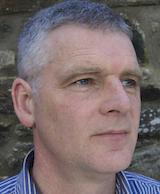 Flat is the new up, according to Philip Carse, Analyst at Megabuyte.com, who reports on the Covid-19 impacted trading performances of the UK's primary telcos.
All of the major UK telco operators have now reported on the coronavirus impacted quarter to June 2020, with Covid-19 revenue impacts (from lower sports TV, roaming, B2B and other factors) of 3-4pp for Virgin Media, 1.9pp for Vodafone and 7.6pp for O2UK, while BT and TalkTalk both reported revenues down circa 7%. However, in a sign of stability, Vodafone and Virgin reiterated full year EBITDA guidance while TalkTalk quietly nudged up the outlook, with all expecting EBITDA within a range of up to 5% down to slightly up on the prior year (flat is the new up). The gloomiest outlook came from BT, with new full year guidance of 6-7% revenue and EBITDA declines, in line with the recent quarter.
BT
BT reported its first quarter 2021 revenues and EBITDA both down 7%, to £5,248m and £1,813m respectively (but 1.2% and 3.2% ahead of consensus), reflecting lower sports TV, roaming and B2B revenues. Covid-19 revenue pressures were broad spread in all but BT Openreach, with 7-9% declines for Consumer (to £2,362m), Enterprise (to £1,352m) and Global (to £990m), while Openreach was up 1% at £1,286m. EBITDA-wise, Consumer and Enterprise fell 13-15% (to £501m and £406m respectively) and Global and Openreach rose 1-2% (to £141m and £717m respectively).
Enterprise suffered from lower SME call volumes and lower Wholesale, and the company expects continued impacts in future quarters. The biggest Enterprise swing factors were Retail Mobile (-13% in the quarter versus -1.2% in fiscal 2020), Managed services (-3.8% versus +0.2%) and Broadband (-7.7% versus -0.6%). Global's revenue decline, in contrast, was mainly a result of ongoing moves away from low margin business, as well as disposals. Openreach growth came from fibre (+19%) and Ethernet (+10%), partly offset by reduced legacy volumes and volume-related price discounts.
The company had refrained from issuing guidance back at the full year results in May. With a Covid-19 impacted quarter under the belt, it has issued new guidance for the fiscal year to March 2021: 5-6% revenue declines, EBITDA of £7.2-7.5bn (versus current £7.53bn consensus and £7.9bn in fiscal 2020), capex of £4-4.3bn (fiscal 2020: £3.9bn, reflecting investment in FTTP and 5G) and FCF of £1.2-1.5bn (fiscal 2020: £2bn). However, the company expects to return to EBITDA growth next year.
Virgin Media
Virgin Media (which during the quarter announced a proposed merger with O2UK) reported a second quarter 2020 1.4% fall in EBITDA to £528m on a 3.5% decline in revenues to £1,234m, with Covid-19 impacts by way of lower TV sports, mobile roaming, B2B fixed and mobile, mobile handset, and late-pay charges reducing most revenue lines by 3-4pp. The EBITDA impact was lower as most of the revenue shortfall was in low margin areas. Residential cable fell 2.4% to £891m, Residential mobile fell 8.8% to £146m and B2B fell 1.0% to £188m.
The cable fall reflected a 1.8% decline in monthly ARPU to £50.46 due mainly to lower sports revenues, while lower churn resulted in a small increase in customers (by 24k to 5,983k). Mobile was impacted by a 9% decline in monthly ARPU (including interconnect) to £10.17m. Finally, the 1.0% B2B decline as usual masked two distinct trends – a 10% increase in SoHo revenues to £24m (from a 9% increase in customers) and a 2.4% decline in larger business revenues to £164m. However, the company highlighted significant B2B wholesale contracts to be delivered over the next 12-18 months, including 5G backhaul for 3UK.
Given manageable Covid-19 impacts, parent Liberty Global reiterated full year 2020 guidance for the Group (of which Virgin Media is 55-56% of revenues and EBITDA) of mid-single digit declines in EBITDA and mid-single digit growth in operating free cash flow, assuming no reversion to March/April/May lockdowns and a gradual economic recovery.
Vodafone
Vodafone reported a 'resilient' in-line performance in its first quarter 2021 with service revenues down 1.3% organically to 9,110m euros, reflecting a -2.9pp Covid-19 impact, within which the UK was down 1.9% at 1,193m euros. In the UK, 1.7pp of the 1.9% decline in service revenue (to 1,193m euros) was attributed to Covid-19. There was quite a UK contrast between Mobile (-4.3% to 846m euros) and Fixed line (+4.8% to 347m euros), a pattern repeated in Italy and Germany, highlighting the mobile-specific roaming impact. Mirroring service provider feedback, contract churn reached an all time low of 11.4% in the UK (down 2.8pp).
Vodafone reiterated its full year guidance from mid-May – EBITDA to be flat to slightly down on a rebased 14.5bn euros for 2020 (versus the 14.9bn euros published, mainly forex changes), with roaming and other economic impacts broadly offset by underlying growth and cost savings. This would result in free cash flow (pre spectrum payments) of at least 5bn euros, versus  5.7bn euros in fiscal 2020
TalkTalk
Telco TalkTalk issued a broadly positive first quarter 2021 update, noting that although revenues (excluding Carrier and Off-net) were down 7.5% year on year at £358m due to lockdown restrictions, lower live sports and lower voice usage, the company remains confident in delivering stable to growing EBITDA due to cost savings with strong cash conversion, an apparent upgrade on the stable EBITDA outlook in June.
The company also described its assumed full year Covid-19 bad debt impact of £15m (1% of revenue) as still cautious given current normal payment trends. June and July has seen trading recovery and significant ARPU improvement, driven by fibre adoption across both consumer and B2B, with its Direct B2B business now above pre-Covid-19 levels.
3UK
For the first half of the year (no quarterly figures were provided) 3UK EBITDA fell 25% to £251m on revenues down 4% at £1,116m, while capex expanded 24% to £192m. Compared with December 2019, Active Customers declined 7% to £9.562m, driven by a 27% decline in pre-pay to £2.303m – the change in mix mitigated the blended ARPU decline to 3%, to £17.77m. Brief accounts commentary referenced regulatory impacts and continued IT transformation spend and, suggesting that recent management changes weren't entirely voluntary, noted 'Senior management in the UK operation has been replaced during the year and meaningful improvements have been seen'.
O2UK
Telefonica reported O2UK EBITDA down 8.2% (4.1% excluding a one off last year) to 496m euros on revenues down 3.8% at 1,632m euros, with core mobile revenues down 4.8% at 1,566m euros. The Covid-19 impact was put at 7.6pp for revenues (130m euros) from lower roaming and calls, and 11.4pp for EBITDA (62m euros). Capex fell 16% to 185m euros. Interestingly, the 7.6pp revenue impact for the UK was higher than in Spain (6.1pp) or Germany (2.1pp). Telefonica reiterated the Group (of which UK is 16%) full year outlook of slightly negative to flat FCF (versus -2.3% outturn in the first half).
 
Sky
Comcast reported Sky's second quarter EBITDA up 0.2% constant currency at $749m on revenues down 13% at $4,079m, aided by a 16% decline in operating costs. Core TV revenues fell just 7% to $3,524m, but advertising was down 41% to $321m and Content down 36% to $234m. The company lost around 1% (214k) of its 24m customer base in the quarter. The cessation of live sports drove both the lower subscriber revenues and operating costs. These numbers are for Sky's UK, Germany and Italy operations.