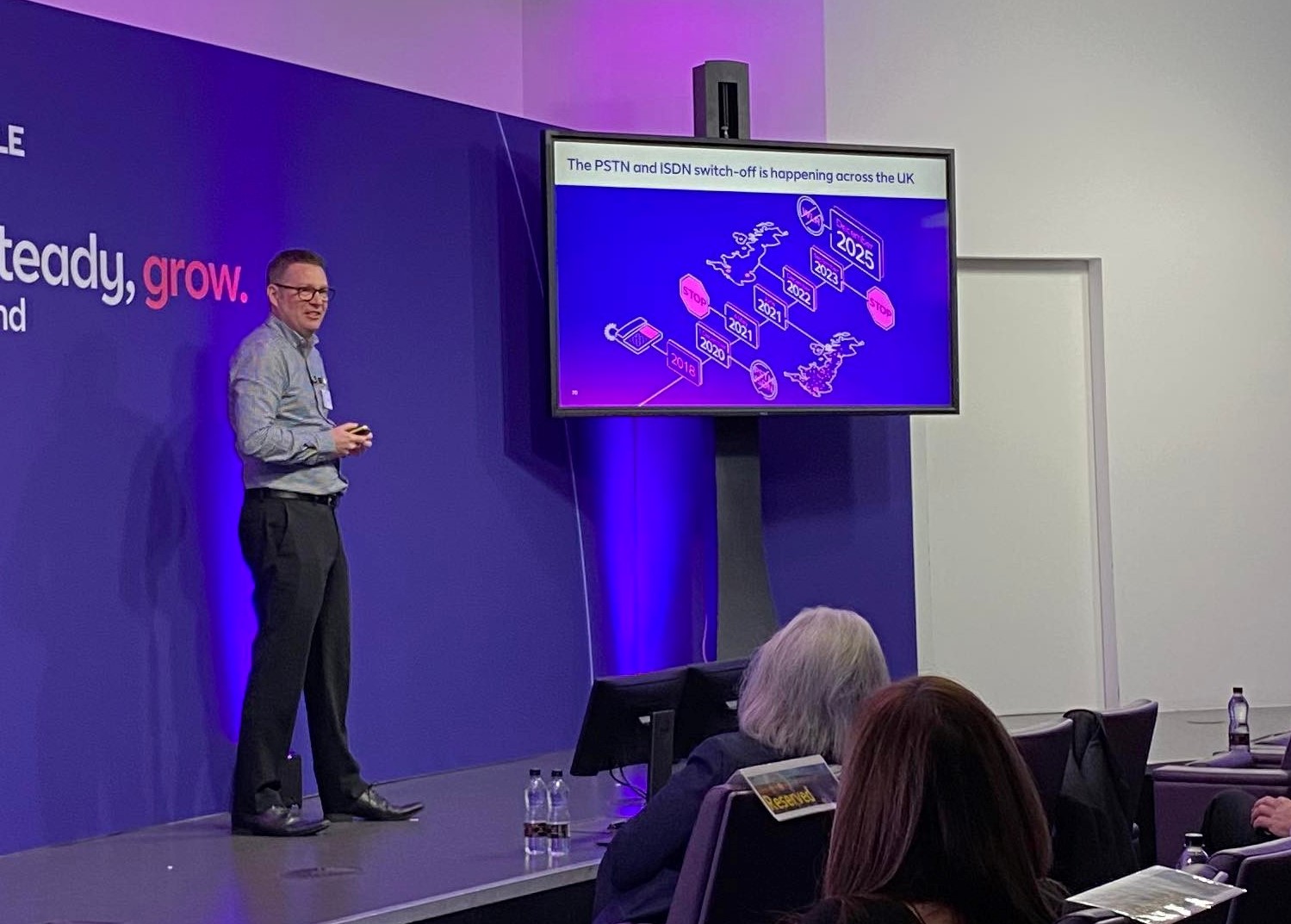 BT Wholesale has launched a new professional services programme encompassing site audits, analysis, training, and logistics, which can be white labelled so partners can sell onto customers.
The programme is ultimately aimed at helping channel partners migrate customers to all-IP products and services in advance of the PSTN switch off in 2025.
Outlining details of the offer at BT Wholesale's Partner Plus Live event at the BT Tower, Head of All-IP Steve Blackshaw said: "Put simply we are offering two types of service. The first is a remote audit, as we've got certain capability to set networks remotely, or more commonly we'll use over 1000 engineers to do enterprise field audits. We can do WAN, LAN, wireless LAN and a full portfolio analysis and mapping and we also offer service set up, namely the full data access service and voice proposition which we manage and install for you.
"On top of that there's full-service migration and a bolt-on option around on-site training."
BTW is also offering help to replace legacy systems and a complete logistics supply chain if required, as Blackshaw explained: "If you've got a project where you need to get rid of lot of kit, we'll do a revenue share with you on it and we'll give you the data wipe, the collection and the WEEE certification. And if you've got several customer projects running in parallel, we can offer warehousing logistics, our supply chain capabilities plus co-location services in our exchanges.
"Finally, we'll give you access to all the sales and marketing tools to enable you to offer and sell these services to customers, fully white labelled," he added.