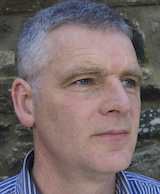 Philip Carse, Analyst at Megabuyte.com, reports on the trading performance of leading companies in the comms space during the last quarter.
There was plenty of corporate activity in Telecoms Services (TS) last quarter, mirroring broader Megabuyte trends, with a mix of private equity, M&A and capital markets, with comms infrastructure the predominant theme accompanied by contact centres and Microsoft. The take private battle for KCOM concluded, while the driving attraction of its fibre network was mirrored in funding for Community Fibre, Call Flow, Voneus and Quickline (but still not yet TalkTalk). Meanwhile, all of the UK mobile network operators moved forward with monetising their towers infrastructure.
Private equity was also evident in business comms services with an MBO at Onecom and M&A by private equity backed companies G3 and GCI, and in M2M with deals by Wireless Logic and Wireless Innovation. Not to be outdone, owner managed comms provider Elite also made an acquisition. Finally, BT continues to offload non-core assets as it focuses resources on fibre and 5G investments, selling its fleet services business and reportedly selling its legal tech business Tikit.
Worthy of particular note in a busy period for financial reporting were less bad than expected results from KCOM, which highlighted the attractions and challenges facing new owner Macquarie following the take private; stellar organic growth at business comms provider 4Com, network integrator MLL Telecom and telecoms network support service provider Indigo Telecom; a continued recovery at Olive and Redcentric; more buy-and-build progress for Arrow Communications and Adept Technology; more of the same solid story for Gamma; a profit warning for conferencing's LoopUp; and contrasting satellite reseller results from NSSL Global and Navarino.
Worthy of particular note in a busy period for financial reporting were less bad than expected results from KCOM, which highlighted the attractions and challenges facing new owner Macquarie
Megabuyte has developed a company ranking methodology called the Scorecard, based on growth, margins and cash flow. The Telecoms Services peer group has a Megabuyte Scorecard rating of 48, versus 50 for the Megabuyte universe. Its medians are: 6.8% for one-year organic growth (second quartile), 12.5% for three-year revenue growth (highlighting considerable M&A, third quartile), 12.6% for EBITDA margins (third quartile), 0.4pp for EBITDA margin expansion (third quartile), and 84% for OCF conversion of EBITDA and 57% FCF conversion of EBITDA (both second quartile).
The peer group top ten includes a strong showing by M2M and Messaging companies (Wireless Logic and CSL), and Networks and Connectivity (M247, WIG, Exponential-e and euNetworks), with a couple of Comms and IT resellers (Bistech and Charterhouse). The others are conferencing's LoopUp and a maiden top ten score for telecoms network support service provider Indigo Telecom Group. Note that messaging service provider Commify, which was in the top ten, no longer qualifies for a Scorecard rating as its last accounts were for the year to June 2017 (the company has extended its latest accounting period to December 2018). Significant movers in the quarter included Arrow (+5 to 58) and Olive (+9 to 37).
Telecom Services shares underperformed over the last quarter, down 8.2% versus -5.1% for ICT services, -1.0% for the Megabuyte All-Share and +2.6% for the FTSE All-Share. This was led by a 60% fall for LoopUp on its profit warning, compounded by 10-15% falls for BT, TalkTalk, Maintel and Redcentric, with only KCOM (+23%) showing any meaningful growth due to the takeover battle. The performance is more in line on a 12 month view, but still subdued at -3.0%, ranging from Telecom Plus, Gamma and KCOM (+27-31%) to LoopUp (-69%), Maintel (-44%) and Vodafone (-18%).
IS Research publishes www.megabuyte.com, a company analysis and intelligence service covering over 1,300 public and private UK ICT, software, media and business services companies.
philip.carse@megabuyte.com
COMPANY NEWS ROUND UP
Vaioni broadens horizons with Panoramic investment
Manchester-based connectivity service provider Vaioni has received investment from London and Glasgow-based private equity investor Panoramic Growth Equity, which apparently invests £1-5m in growth companies from a £65m fund. Vaioni only publishes abbreviated accounts but is clearly on a growth track. Average headcount increased a third to 34 in the year to September 2018, during which time the company states 27% revenue growth; and in December 2018 the company moved into new offices. Our Discovery database estimates £9.1m revenues for Vaioni based on staff numbers and trade debtors.
B2B trends turn negative for Virgin Media in Q2
Liberty Global reported subdued second quarter to June 2019 results for Virgin Media, showing EBITDA down 2.5% to £547m on revenues up 0.4% at £1,279m, while capex continued its reducing trend, down 18% at £289m. In line with recent trends, the core residential focused Cable division reported modest growth (+1% to £913m) while Mobile reported modest declines (-1.8% to £160m). However, B2B reported its first decline for many a quarter (-1.0% to £190m, the lowest revenues for seven quarters), with slowing growth in SoHo (+16% to £22m) failing to offset accelerating declines in larger businesses (-2.9% to £168m), attributed to lower data and installation revenues.
Vonage in the black, eyes and appeases investors with Will.i.am deal
US-listed UCaaS player Vonage reported second quarter to June 2019 revenues and EBITDA 2% and 4% ahead of expectations, up 14% to $298m and down 16% at $38m respectively, driven by 35% growth (25% organic) in Business revenues to $200m, while Consumer revenues maintained their long-term decline, down 13% to $98m. Vonage also announced the $6m acquisition of Over.ai, a Tel Aviv-based voice and conversational AI provider for enterprise communications, from singer will.i.am, whose 23 techies take Vonage's R&D team to over 100. The shares rose 14% to $13.43, valuing the company at 23.4x 2019 EBITDA.
Macquarie backs Voneus for rural wireless broadband push
In another next generation network deal, Macquarie Capital (which has taken KCOM private through one of its infrastructure funds) is to invest an initial £10m and up to £30m in London-based Voneus, which provides 24Mbps broadband in rural areas using wireless technology for up to £35 per month for unlimited services. The monies (from Macquarie's in-house development fund) will enable Voneus to target more of its estimated 900k addressable homes as well as start to connect some of its existing 4k homes to full fibre broadband. Voneus has to date only filed micro accounts which, for the year to March 2018, showed £2.4m capex compared with just £0.4m prior to that year, and retained losses of £0.6m, taking total losses to £1.8m.
telent enjoys high fibre diet
Latest accounts to March 2019 for telent, the ex-Marconi UK & Ireland technology business, show a growth year boosted by taking full ownership of a JV with the failed Carillion to support BT Openreach and Gigaclear fibre rollouts, with EBITDA up 13% to £32.2m on revenues up 38% (estimated 3.4% organic) at £542.4m. While growth in the current year will be supplemented by a major contract with Hinkley Point C nuclear power station, the firm anticipates a reduction in fibre work for Openreach from fiscal 2021 as it engages with more partners.
BT in-line as Consumer and Openreach reverse trends
BT reported an in-line first quarter to June 2019, with revenues and EBITDA down 1% at £5,633m and £1,958m respectively, while capex rose 11% to £931m due to network investments and customer driven costs. The main features of a fairly dull set of results were a shift to revenue declines for Consumer (-1% to £2,550m after several quarters of 1-4% growth) and a move to growth for Openreach (+1% to £1,269m after five quarters of decline), while Enterprise (-5% to £1,516m) and Global Services (-5% to 1,085m) maintained prior trends. BT reiterated full year guidance (for circa 2% underlying revenue and EBITDA declines, though EBITDA is now some 10% higher due to new IFRS16 lease accounting rules).