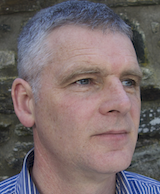 Philip Carse, Analyst at Megabuyte.com, reports on the trading performance of leading companies in the comms space during the last quarter.
As in the broader Megabuyte universe, corporate activity continued apace in the Telecoms Services peer group in the last quarter. This included several proposed take privates of some under performing infrastructure-heavy companies (Inmarsat, Manx Telecom and KCOM, for 8.7-12.8x current year EBITDA), continued private equity interest (G3 and FluidOne), more fibre fundings, this time for start-ups (Toob and Jurassic), and strategic M&A (by Adept, Ask4, Aerial Direct and Commify among others). Telit eventually sold its car M2M division that was first announced last summer. These take privates follow that of tax software provider Tax Systems by Bowmark, for 12.3x EBITDA, and infrastructure-heavy peer CityFibre last year.
While there was a relatively limited number of results and updates this quarter, several companies achieved double-digit organic growth, no mean feat in a static UK telecoms market. Among connectivity players, Exponential-e and Ask4 maintained their consistent growth records, while Zen Internet started to see the benefits of growth investments and has set out some very ambitious plans. Equally, in the contact centre world, Sabio and 4net grew strongly, while comms and IT service providers also achieved double digit organic growth including Gamma and Charterhouse Voice and Data, while LoopUp did the same in conferencing. M2M players Telit and Wireless Innovation and comms and IT service provider Adept Technology progressed, but there was more mixed fare from the listed Maintel and Redcentric, and Equistone-backed mobile support services provider WHP.
Megabuyte has developed a company ranking methodology called the Scorecard, based on growth, margins and cashflow. The Telecoms Services peer group has a Scorecard rating of 48, versus 50 for the Megabuyte universe. Its medians are: 6.6% for one-year organic growth (second quartile), 11% for three-year revenue growth (highlighting considerable M&A; also second quartile), 12% for EBITDA margins (third quartile), 0.2pp for EBITDA margin expansion (third quartile), and 86% and 53% for OCF and FCF conversion of EBITDA (both second quartile).
There is a wide divergence by sub peer group, with connectivity focused M2M & Messaging and Networks & Connectivity on 60 and 57 respectively, with the two Reseller categories (Comms & IT and Satellite) and Specialist Telecoms just below the average at 44-47, and Communications Implementation performing poorly at 32.
Leaderboard
Reflecting this, the peer group top ten includes a strong showing by M2M & Messaging companies (Commify, Wireless Logic and CSL) and Networks & Connectivity (M247, WIG, Exponential-e and euNetworks), while last quarter's lone Comms & IT reseller Bistech has now been joined by Charterhouse (+8 points), with conferencing's LoopUp still in the top ten despite its score falling four points on its recent results. The main top ten casualty was WHP, whose score fell 14 points on recent results.
Telecoms Services has performed broadly in-line over the last three months, up 13% versus 15-16% for ICT services and the Megabuyte All-Share, and +8.5% for the FTSE All-Share. This was buoyed by 35-45% increases for KCOM, Manx Telecom and Inmarsat on take private approaches, aided by Telit (+37%) on improved financials, Gamma (+39%) on strong growth and Redcentric and Maintel (19-21%), with the latter two presumably relief following difficult 2018s.