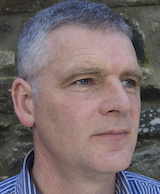 Philip Carse, Analyst at Megabuyte.com, reports on the trading performance of leading companies in the comms space during the last quarter.
While telecoms infrastructure remains the focus of corporate activity, the most notable event in the last quarter was the deal that didn't happen, with the sale of TalkTalk's FibreNation FTTP business stymied by the Labour Party's unexpected proposal to offer free broadband. At the time of writing, even after the General Election, TalkTalk has yet to announce a sale.
Infrastructure deals actually announced included Cellnex's proposed £2bn acquisition of Arqiva's UK mobile towers and KKR's investment in Hyperoptic. Other deals of note include Enreach's UK entry through Network Telecom, Timico's acquisition of Atos IT Outsourcing Services, a £12m fund raise by CloudCall, an investment in Vaioni by private equity investor Panoramic Growth Equity, and a £10m fund raise from Albion Investments for Grain Connect, a London-based provider of fibre broadband to new builds.
The threat to the UK telecoms sector from the Labour Party free broadband proposal and BT Openreach nationalisation has obviously now receded. But for the record, we estimated that giving away a product that generates an estimated circa £10bn of revenues would wipe out two thirds of UK telecoms industry profitability, remove the cashflows that fund around £8bn of annual capex, and imperil an industry that employs 200,000 people. It would almost certainly delay the roll out of FTTP compared with the current, accelerating, combination of private sector and public subsidy-funded builds.
Network focused players generated the more interesting results this quarter, including Commsworld, Glide, Wifinity, FluidOne, euNetworks, WIG and SAS Group. Meanwhile, several of the larger private comms and IT sellers reported, with strong numbers/outlook from Southern, Focus, Onecom, issues at Timico and GCI, while Daisy revealed details of its new, more independent constituent operations.
AIM-listed Adept Technology and Redcentric both highlighted macro headwinds. We also spoke to three companies that are benefitting from transformational M&A: Vodat, Peach and Babble Cloud. The more interesting other results included from Truphone, Commify, Natterbox, CSL and WCCTV.
Network focused players generated the more interesting results this quarter
Megabuyte has developed a company ranking methodology called the Scorecard based on growth, margins and cash flow. The Telecoms Services peer group has a Scorecard rating of 47, versus 50 for the Megabuyte universe. Its medians are: 5.7% for one year organic growth (2nd quartile), 13.8% for three year revenue growth (highlighting considerable M&A), 11.6% for EBITDA margins, 0.3pp for annual EBITDA margin expansion (all 3rd quartile), and 91% for OCF and 55% for FCF conversion of EBITDA (both 2nd quartile).
Scorecard
Note that the Scorecard is based on companies with £10m+ revenue and <£100m EBITDA, so excludes the major network players. Interesting Scorecard moves this quarter included strong inaugural rankings for Commsworld, 4net and WCCTV, reasonably strong improvements for euNetworks, Southern, Onecom and Focus and falls from WIG and CSL. The peer group top ten includes a strong showing by M2M and Messaging companies (Wireless Logic and CSL) and Networks and Connectivity (M247, Commsworld, Exponential-e and euNetworks), with three comms and IT resellers (Bistech, 4net and Charterhouse) and one telecoms network support service provider (Indigo).
Telecoms services shares rose 7.9% over the quarter, under-performing the 14-16% for Megabuyte ICT and Software but ahead of the +1.8% FTSE All-Share. The main gainers were BT (+17%) and Gamma (+12%), while Adept fell 5% on a slight forecast downgrade. There is a similar pattern for 12 months: Telecoms Services +17% lags ICT and Software's +30-34% but exceeds the FTSE All-Share's +5.6%. Gamma leads with +66%, while under-offer Inmarsat is up 32% and CloudCall 27%, with TalkTalk, Maintel and BT down 16-26%. The average valuation is 9.1x EBITDA.