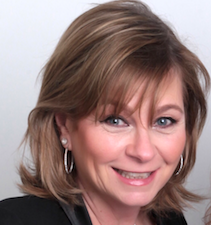 Cisco's channel engagement strategy has moved on to a new chapter as it forges closer partner relationships based on consultation and solutions versus product selling, says Angela Whitty, MD of the Partner Organisation for UK&I .
Whitty is sharply focused on developing what she terms 'Cisco's next generation of partner' from its select and premier base, which is where the company has seen its biggest growth over the last financial period, up almost 30 per cent year-over-year. "We have reignited our partner relationships," stated Whitty. "We absolutely see our partners as key to our success and an extension of our sales team. Now more than ever we are making sure that we are training and enabling our partners in the same way that we do our sales teams. 
"However, we are moving from being a product sales team to one that focuses on a consultative sell. One that understands our customers' business requirements and is able to propose solutions that meet those requirements and create commercial propositions that allow customers to acquire them in a more of a recurring way rather than a traditional capex model. While maintaining our overall partner focus we will continue to look at how we grow our next generation partners to meet the demands of our customers who are in the midst of their own digital transformation. With our evolution as a company from a traditional hardware vendor to a software and solutions vendor, we can be instrumental in the digital transformation of our customers."
I was brought up to speak my mind and that's what I try and do
Whitty's own transformation into a Cisco stalwart occurred in ??? after she completed a university course and set about finding temporary work while living in Brussels, during this time 'falling into life at Cisco'. Twenty six years later the Cisco bond is just as strong as she seeks to develop its UK&I channel, a role she assumed three and a half years ago. "My objective is to run the best channel team in the business," she stated. "I have built many highly performing teams, one of which was responsible for implementation of the network that ran the 2012 Olympic games. Partners have choices and I want them to choose Cisco."
Whitty displays a number of strong leadership traits that have served her well and lend support to her mantra that 'it's easier to ask for forgiveness rather than permission', while being a 'lastminute.com' person also keeps her on her toes. "Taking calculated risks is good for you and for the business," she stated. "I also admire people who are passionate about what they believe in and are vocal about their beliefs. I struggle with people who have a point of view and just won't say anything. I was brought up to speak my mind and that's what I try and do. I also try and speak for those around me who don't feel like they have a voice. I hate injustice."
Sometimes it's easier to ask for forgiveness rather than permission
Whitty, who is no shrinking violet and nigh on indomitable, is also fuelled by determination and single mindedness. "If someone says or implies I can't do something, that makes me more focused on doing achieving they say is out of my reach," she emphasised. "This is true in my business and private life. But having young children and a demanding career has not been easy. I always wanted to be a hands on mother but never felt like I was in the right place at the right time. It's much easier being the mother of older children. I love hanging out with my two sons. They keep me grounded and tell me the truth, even if I don't want to hear it."
With her feet firmly on the ground Whitty says she has been able to bring a new perspective on putting partners first. "Rather than thinking about what partners can do for Cisco, we turned this approach in its head and we now approach partners with a min set focused on what we can do for them," said Whitty. "We now have the best portfolio we have ever had and the strongest route to market via our partner ecosystem."
The ethos of partner inclusivity advanced by Cisco runs counter to the wider IT industry's poor reputation for not being 'inclusive', but, says Whitty, Cisco's embracing approach is happily becoming more typical of the sector. "In the main, the IT industry is changing on many levels and offers great opportunities for everyone – young and old, male and female, all sexual orientations and religious denominations," she said. "It would be great to change the perception of the IT industry so that we are able to attract and retain the best talent around and see them have the best careers ever."
Just a minute with Angela Whitty
 
What talent do you wish you had?
To sing
What do you fear the most?
I fear for my two teenage sons. I worry constantly and can see danger in everything. It's a super human effort not to be over protective
Tell us something about yourself we don't know
I am a sucker for a sad film! Nothing better than crying to one of your favourites
Name three ideal dinner guests
Michael McIntyre, my favourite comedian; Margaret Thatcher – love her or hate her she was a force of nature and left her mark on history; and Gordon Ramsey 
How would you like to be remembered?
As someone with integrity, didn't take themselves too seriously and lived life to the full
Name one thing you couldn't do without in your job
My assistant Sue Jones
If you weren't in IT what would you be doing?
Running a bar or restaurant I love good, simple food and entertaining
How do you relax when not working?
Playing golf, but only in nice weather
Top tip for resellers
Understand what makes you unique and play to it. Don't try and be like everyone else