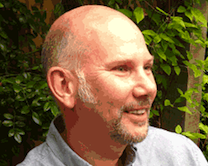 Splicecom has greased the wheels of reseller application sales via a 'technology breakthrough' that enables customers to upgrade and migrate 'en masse' to cloud telephony with minimal disruption.
Director of Marketing Robin Hayman said the channel-only vendor's product and service roadmap has always been reflective of feedback from customers who expressed concern over the potential disruption of adopting new applications if it meant the provision of a new phone system or service.
"They bought Splicecom because of its feature richness and architecture best suited their way of doing business," said Hayman. "Eliminating any such disruption was a major benchmark for Select Voice and it has paid off." 
Splicecom, the UK's only remaining manufacturer and developer of UC solutions and products, says any customer can now upgrade to its next generation Select Voice cloud platform seamlessly in minutes; and Hayman believes the simplified migration process will encourage more resellers to become a Splicecom partner.
He said: "There's no new learning curve for users and the customer gets a feature rich suite of Splicecom apps, natively integrating Skype for Business, softphones, BYOD, contact centre, business reporting and recording and more, either with their existing Splicecom phones or integrated Yealink phones."
Hayman also noted that Splicecom has eased disruption further by introducing a per-user licensing structure on Select Voice. 
"Irrespective of how it's deployed, in the cloud, on-premise or any blend of the two, the user licence is the same, the only difference being whether the customer wishes to pay monthly or as a capex purchase," explained Hayman. 
"The same goes for the phones. Whatever the customer's finance strategy is, Select Voice fits it and at the lowest possible TCO."
John Gillborn, founder and Director at ICS Communications, has welcomed the development and believes that Splicecom has bucked industry trends by realising the full potential of existing customers. 
"Forget the 'new customers only' deals, Splicecom has demonstrated its commitment to existing customers by extending past investments well into the future," he observed.
Also lauding the upgrade project is Chris Grant, Technical Director at Intech Telecom. "This is like heart surgery on a major scale, but it's done in no time," he said. "Splicecom has made sophisticated migration to a future-proof platform as simple as an upgrade."