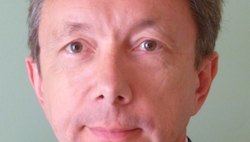 Distributor Tech Data has opened a Microsoft Power Platform services Center of Excellence in partnership with Hikari.
Offered to customers European-wide, the services enable solution providers to deliver high-speed app development and business process automation (BPA) for their end customers.
Microsoft's Power Platform offers a set of tools, built on the Azure cloud platform, that enable users to automate processes, build solutions, analyse data and create virtual agents or applications, with little or no coding required.
The Power Center of Excellence is available to all Tech Data partners and their end customers through an automated engagement process using the Power Platform Automate function. Requests for Power Platform services are passed to the Power Center of Excellence's team of business consultants and engagement managers.
"Post pandemic, there is an increasing market demand for solutions that harness data to provide quick and easy access to actionable insights and efficiencies through digital innovation," said Denis Fouquet, vice president for cloud and software solutions in Europe for Tech Data. 
"The Centre of Excellence opens a route for partners and end customers to address this opportunity, by bridging the digital skills gap and accelerating their ability to develop apps and implement business process automation at high speed, without the need to invest in their own consulting practices."