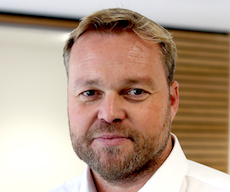 Radius Payment Solutions has partnered with NFON UK as the two look to drive the market growth of cloud telephony in the UK's SME sector.
Radius will add NFON's cloud telephone system, Cloudya, to its portfolio to help expand its telecoms division Radius Connect.
Ray Ferris (pictured), MD Telecoms, Radius said: "The timing was right to add a cloud telephony product to our portfolio.
"We fast tracked our partnership with NFON as we wanted to start capitalising on the market need for cloud communications immediately.
"We see huge growth opportunities across our portfolio for customers who we can take on the journey to cloud communications, as well as new business growth segments."
Jon Dailey, Channel Director of NFON UK said: "The market for cloud telephony has been power-charged over the last year and its penetration is forecast to reach 37.8% of the total market by the end of 2024, according to the Cavell Group."