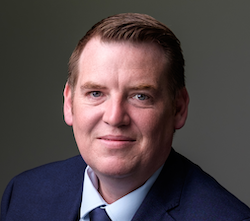 Crewe-based Radius Connect secured global top spot for Wildix Q1 sales, generating 169% of the target.
After adding the Wildix UC solution to its portfolio last year Radius gained Platinum Partner status in January. 
Wildix UK Senior Channel Manager Ian Rowan (pictured) said: "Radius has stepped up a gear over the last two quarters, winning some great deals along the way including prestigious organisations."
Andrew Rowley, Director of Hosted Telephony and Connectivity at Radius, added: "The team has embraced the technology that Wildix provides and, more importantly, so have our customers, culminating in a strong start to the calendar year."