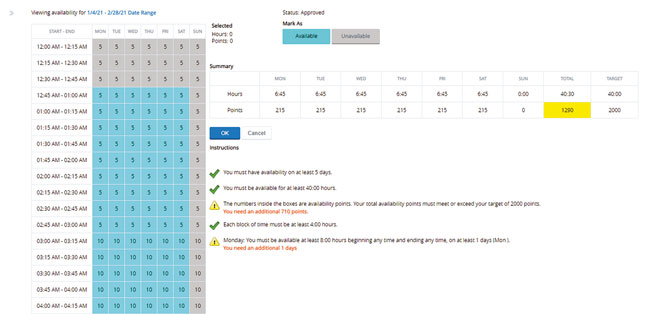 Contact centres need to keep hold of good staff by offering flexible working schedules. Resellers can help businesses achieve this with NICE's market-leading WFM software.
The pandemic changed the way most of us work forever. Just as resellers' staff will be largely working from home, the same will be true of contact centre agents who have also moved to their kitchen tables and spare rooms. This represents a huge opportunity for contact centre resellers as UK businesses grapple with the new normal that is as far as you can get from buzzing, large offices full of contact centre agents wearing headsets.
Work-life balance
Some businesses were already beginning to address the needs of the personnel coming up in the rails. Millennials and generation Z were the new kids on the block, and they wanted  flexibility, even before lockdown became a reality.
Sue Bolt, Director of Workforce Optimisation Solutions for EMEA at NICE Ltd, said: "Contact centre staff still tend to be quite young, usually between 25 and 35 years-old. Along with the growth of the gig economy of flexible freelance and contract-based work, the competition to recruit and retain agents is higher. So even before COVID, contact centres needed to offer flexibility as agents were choosing jobs based on their work-life balance and moving to a new employer if they did not get what they wanted."
A recent study by Earnest found 40% of employees would trade in a 10% of their salary for more flexibility in their schedules. But how do you manage schedule flexibility and meet a business's daily needs?
Win-win scenario
WFM is good place to start and NICE continues to lead in this area. They have been named as a leader in the Gartner Workforce Engagement Management (WEM) Magic Quadrant report four years in a row. The artificial intelligence and machine learning capabilities  of NICE WFM makes it easier to balance the desire for employee preference with business demands to create a win-win scenario for all.
When life was a little simpler, NICE's WFM software enabled agents to select their own days off, their own hours and their own lunch breaks in line with the business needs to enable contact centre supervisors to fill the group-wide schedule, including less popular shifts and public holidays.
Agents were offered the ability to prioritise their preference type, so a long lunch break may be more important to them than having a Saturday night off, or they would be willing to be available for a busier shift so they can attend an online exercise class. If agents can work a schedule that fits as closely as possible to their ideal working hours, then they will be happier members of staff.
NICE WFM takes the  complexity out of this complicated scheduling task. It uses a propriety algorithm to compare an agent's ranked preferences against a generated schedule. More senior or the most loyal employees can be rewarded with the shifts they want as part of this process. The process is very simple while giving agents a voice in the schedule.
Availability Points
Another way to meet both agent and business needs is to employ the use of NICE WFM's Availability Points.
These gamify scheduling whereby agents make compromises with their availability in exchange for the time they would like off.
Now let us consider working through a pandemic…. Availability of agents may have opened up with less time spent travelling to work whereas working parents may need more flexibility during the day to help home school their children.
Bolt said: "Agents have gone from a busy contact centre environment to being on their own. Resellers can look at how WFM can benefit their customers and their agents to balance the challenges of home working and home schooling. Fortunately, NICE was ready with the right product before home working began."
Micro-shifts and choice
Since the first lockdown in March 2020, Bolt has also seen a move towards "micro shifts".
She added: "Agents are available for shorter bursts of time; for as little as half an hour to up to three hours. Rather than trying to pack agents into traditional eight-hour shifts, WFM can accommodate these needs too."
"When the pandemic is finally over, how many agents will head back to the office or stay at home or will they be allowed to choose when they come in? The issue of 'choice' will be huge for the next two years.
Staff recruitment and retention
"This will affect how businesses keep hold of staff too. Whereas everyone was too scared to leave their jobs at the start of the pandemic, people are now moving on. You no longer have live in a 25 to 50-mile radius of your place of work. Supervisors can put out national adverts to draw from a wider pool of talent. If you can offer your agents more choice, it will help with recruitment and retention, so you get the best talent."
NICE Enterprise's UK&I Channel Manager John Byron said: "Resellers will need to react to market need by helping contact centre customers or prospects move with the times by offering solutions like ours that can be integrated with any contact centre platform. In return, we can give resellers our full support; they do not have to be experts overnight."
To enquire about becoming a NICE Enterprise partner, please contact John Byron at John.Byron@NICE.com.