Comms Dealer finds out more about how NICE solutions are helping resellers stay relevant during these challenging times.
While the pandemic has affected many aspects of our lives, customer experience remains more important than ever. Even while businesses aim to survive the financial implications of the pandemic and their employees have been forced to work from home, the experiences organisations deliver still influence customer satisfaction and brand loyalty. The NICE portfolio empowers organisations to deliver exceptional multichannel experiences that engage customers and employees. NICE offers partners a very relevant and powerful set of solutions to help their clients address today's challenges and unlock its opportunities.
But who are NICE?
Founded in 1986 and currently employing 6,500 people across the world, NICE is a leading provider of cloud and software solutions. NICE has a truly global footprint serving 25,000 organisations in more than 150 countries, including 85 of the Fortune 100 companies. More than 350 staff members in the UK are dedicated to improving customer experience and staff engagement for organisations across the country. The UK headquarters are in London, although most members of staff are working from home right now.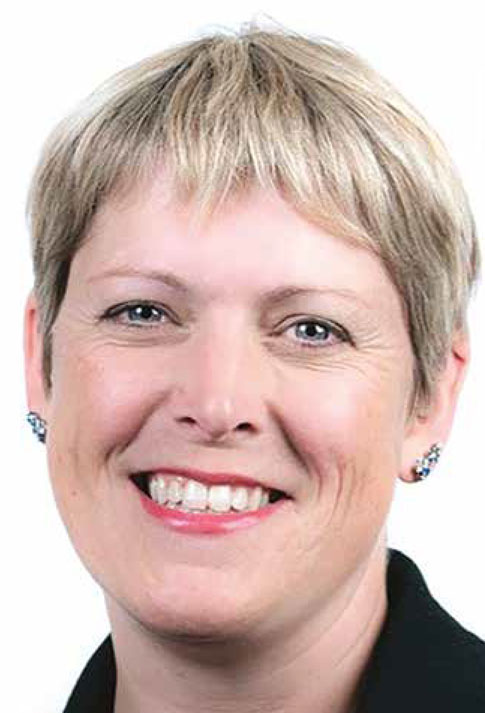 Nicky Butler, Vice-President of EMEA Partners at NICE, said: "Our mission is to help companies win through customer experience. The world's best-loved brands trust our extensive portfolio of products to deliver omnichannel customer service and employee engagement. In short, we turn customer service into customer loyalty and empower your employees to be brand heroes."
Providing extraordinary customer experience
"We know digital transformation is at the heart of the changing customer experience. Customers want to engage with businesses in a way that suits them. The days of a 9-5 customer service call centres have been overtaken by a multimedia environment. Customers want to communicate in the most convenient way possible, whether that be by phone, email, instant message, live chat, social media and so on using the device they have to hand and whenever they want." Butler said.
The NICE team was quick to realise the implications this would have for contact centres. All these methods of communications will require management to not only ensure the customer gets the experience they are looking for, but to also measure and record these interactions while remaining compliant.
Looking after a remote working workforce
There are implications for the workforce too. While historically this process may have been handled by an office-based contact centre, the growth of the gig economy and the home working requirements of coronavirus have had a knock-on effect on employee engagement.
Butler continued: "Customers are not going to expect a different experience just because more people are working from home. In fact, in these stressful and challenging times, they may expect better service as their choices of engagement are being limited by Covid-19. They may not be able to visit a bank or shop as they did before and will be reliant on other communications methods to connect with their service providers. Customers may also be more emotional and that puts further pressure on contact centre agents."
"Meanwhile, businesses run the risk of their employees becoming dissatisfied or disengaged as they are no longer part of a traditional team environment. Contact centres have potentially changed forever. A supervisor walking the floor will be a rarity not probability, but they will still need to stay in touch with their agents to check on their welfare and performance.
"Our experience shows that measuring interactions between customers and employees, to find areas for improvement and success, results in increased satisfaction for both parties."
Largest contact centre application suite in the industry
NICE uses artificial intelligence (AI) to score interactions to find these improvements, eliminating the costly and time consuming human processes of random sampling, quality programmes, customer surveys and manual listening. All powered by strong AI platform - NICE ENLIGHTEN, that has analysed billions of interactions from many of the world's largest organisations for the most critical use cases and business outcomes.
This is just the tip of the iceberg though. With the largest contact centre application suite in the industry, the NICE portfolio offers omnichannel recording, workforce management, quality management, agent desktop automation, analytics, biometrics, compliance tools and feedback management, all from a single vendor rather than purchasing these applications from multiple vendors and managing multiple relationships. These solutions work in contact centres across industries and can be used by both SMB and large corporations.
John Byron, UK&I Channel Manager at NICE, believes the company's contact centre portfolio of solutions opens up new opportunities for partners.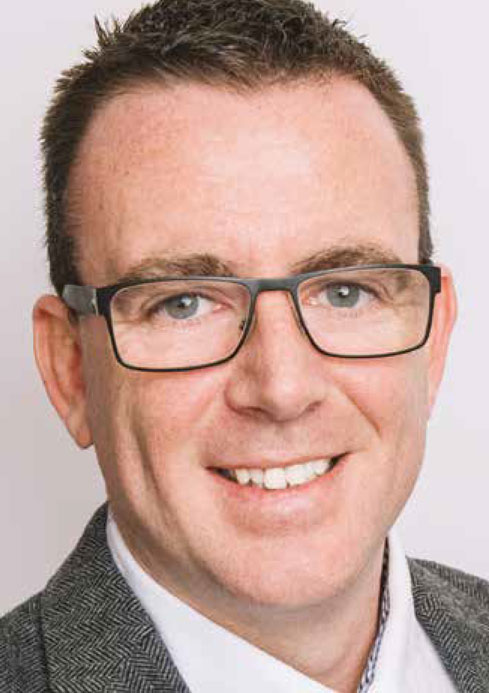 He said: "The challenging times we are living through gives partners a reason to re-engage with existing customers. By taking on the NICE portfolio, they will have something new to offer them that is so relevant for their clients' contact centres as they continue to work through the pandemic. It will allow partners to proactively engage their audience with a real purpose backed by a powerful suite of solutions that will improve the clients' businesses. "Resellers can now step forward and become consultants to their contact centre clients with technology that offers real solutions to help them cope with the impact of Covid-19 and prepare for any future challenges."
Business partner programme
NICE has launched a business partner programme to give contact centre and UC resellers access to the entire product portfolio, expert help from product specialists, wholesale or referral commercials, and marketing support.  
To enquire about becoming a NICE partner, please contact John Byron at