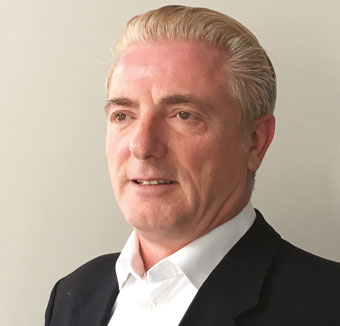 After last year' problems, many people are hoping for a brighter 2021. Enzo Viscito has recently started a new role as Managing Director UCaaS at PortaOne, which he describes as one of the best kept secrets in the industry despite being deployed for over 400 telcos worldwide.
Is this a case of the poacher turning gamekeeper, as he was previously MD of UCaaS provider Inclarity? It certainly puts him in a relatively unique position to comment on the state of the market, and the challenges, new and old, facing the market.
Whilst he believes people should be optimistic about the future, he also says they need to move forward carefully as the market has been transformed.
An increasingly challenging marketplace
The pandemic continues to impact both individuals and companies. It has also triggered significant changes to the telecoms market. It feels like three years' change was crammed into about six months!
Video calls: The use of Teams, Zoom and other products rose massively as people switched to home working. Daily usage of Teams rose almost 400% globally between March and October 2020. In the UK, Zoom daily users went from 160,000 in March to 1.6m in November. The necessity of using these solutions has led to people re-evaluating the communication tools they use in their organisations.
Market exits: Last year brought about the end of Panasonic in the PBX market, where it had been a mainstay for large numbers of small organisations and had provided a good revenue stream for its resellers. Add to this the recent rumours circulating about ScanSource Europe's future and it is clear we are entering unsettled waters.
Changing business models:
Many suppliers are changing their go-to-market models, which is impacting resellers as some suppliers start to go direct.
Avaya's UCaaS model is to take customers directly and switch resellers to an agency model.
Cisco has already announced direct calling, after spending time and effort encouraging BroadSoft licence customers to switch to a SaaS model.
Microsoft completed their acquisition of Metaswitch, which will make people wonder about their future plans.
Both 8x8 and RingCentral are selling directly, via their websites.
Salesforce acquired Slack to help it offer an alternative.
Throw in Google Voice and Amazon Connect and it adds up to significant challenges for resellers. So how does a UCaaS reseller compete with these global giants and their ability to reach straight to the end customer?
A perfect storm?
As someone who has stood in their shoes, Enzo feels that this adds to the challenges owners of resellers have always faced: billing and integrating third-party applications and products to add new features. They are now being faced with the perfect storm of these old problems, plus the potential erosion of their end-customer relationships and changes to their cost models. And then how do they differentiate their offering when many others are using the same platform?
Customer requirements are also expanding: first it was a phone system and then a system with collaboration – now, they want a "productivity tool" that integrates with CRM systems and automates workflows to improve revenue generation and streamline costs.
What are the options?
In light of this turmoil, what should owners be considering?
Stay where they are and face potential death by a thousand cuts, as the challenges mount and erosion takes place. This could potentially reduce the value in the business – a risk if they want to sell up in the future.
Look to build their own solution around open-source platforms such as Asterisk, FreeSwitch or API-centred CPaaS (Communication Platform as a Service) providers such as Twilio – but this takes time and skilled resources. Not just to set it up but also to maintain and continually enhance it.
Consider seeking out a new provider. But how do they ensure they are not jumping straight from the frying pan into the fire?
Enzo feels that the balance has tilted too much in favour of the suppliers. Originally, in the early days of UCaaS, suppliers took a go-to-market approach that worked for both parties. But as the market is maturing, they are now looking increasingly to grab a larger slice of the pie.
Is there an alternative?
For Enzo feels that PortaOne's alternative is a return to that original approach adopted by suppliers in those early days. Their approach is based on five key pillars:
Lifetime licences to enable greater long-term margins for their partners.
Access to API and source code, enabling easy integrations and enabling partners to build their own total solution through bespoke integrations. Especially helpful if they want to target specific verticals.
A unique integration using mobile phones as full-featured extensions of a hosted PBX environment, enabling resellers to increase their ARPU.
Fully integrated billing and service provision through a single portal. This eliminates billing and integration issues and avoids the cost of having a separate billing platform.
Fully managed hosting in PortaOne's datacentres (around the world, including the UK) reduces the investment to get operational as no servers or other infrastructure is required.
Enzo feels that PortaOne ticks all the boxes in terms of the feature set that customers expect, and has created a simple and transparent pricing to give resellers confidence about the costs. "We are 100% committed to the channel," says Enzo. In fact, he is confident enough to issue a challenge: Anyone that has a platform with 1,000 seats or more, then he can save them money and increase their margins. This is the year when resellers, after the challenges of last year, need to look closely at their business model to evaluate its sustainability and consider if there is an alternative.
Contact Enzo Viscito today › sales@portaone.com › +44 207 048 2089