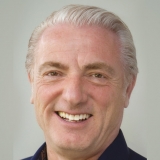 The telecom industry has always been fast moving, but the recent mass adoption of new ways of working – MSTeams, Zoom, and more – has crammed years' worth of change and challenge into mere months. PortaOne has just released its 2021 Telco Survival Guide, and one key area it identifies is the critical importance of using a platform that has a well developed ecosystem around it. Here, Enzo Viscito, Managing Director, UCaaS, for PortaOne, offers a personal look at what is driving this transition, and how companies must respond to the new normal if they want to survive.
When I was involved in the early days of VoIP, it followed the trend blazed by PBX vendors who kept adding more features as a way of differentiating themselves: voicemail, call recording, and so on. Today, such features are merely table stakes – but it's an ante that's only getting higher.
What I'm hearing in conversations with our partners now is that their business clients are racing to improve their customer experience, along with their own productivity. And they're doing this by linking up a wide range of disparate systems.
This is not just about integrating CRM systems, this is about unifying a massive range of applications and hardware. At PortaOne, we are seeing providers from diverse areas of accounting, security, and ERP software all seeking to integrate
with telecom solutions, and the results have been impressive. Just as one example, our partner Melita leveraged the APIs and open architecture of PortaSwitch to build a complete hospitality solution that allows any residential service to provide a great guest experience, whether that's a boutique hotel, 5-star resort, or retirement home. For me, seeing innovations like these is one of the most gratifying aspects of taking our open approach, rather than just delivering a secretive "magic black box."
The telecom industry has long encouraged customers to collaborate, but, from my perspective, it is often reluctant to do so itself. I believe it's time for this to change. Today, it is essential for telco platform providers to fully embrace collaboration, and to provide a complete ecosystem that allows their partners to create new revenue opportunities. This requires a change of mindset: to start seeing your company not as simply a supplier, but as an enabler for innovation.
As times got tough this year, I watched as many providers tried to bypass critical channels and cut back their investment in their ecosystems. This, in my opinion, is a short-sighted fix. I believe true, long-term success depends not on closing in, but on opening up: taking a collaborative, open approach across all industries to create products that people want – and need. Doing this requires more than open  architecture: it requires an open culture, one focused on helping others succeed alongside ourselves.
Forward-thinking providers are recognising that opening up their platform is the best way to extend the capabilities of their solution while still being able to focus their resources on what they do best: improving their core product.
PortaOne has been actively encouraging our partners to extend our platform for years. We understand that our partners are, by nature, closer to their customers, and have the best expertise on the demands of their niche. In turn, we can help them promote their industry-specific developments via our iPaaS marketplace.
Take our client RingLeader. They developed CrowdVoice – a calling and messaging app that's popular among US military personnel overseas. By building a clear and transparent product, they have quickly gained over 160,000 customers across 800 military bases.
The flexibility and ease of integrating with our solution was shown when our partner Redworks created a solution in just one week to help emergency control room personnel work from home during the coronavirus outbreak.
Having previously run a business that owned its own softswitch, I can say confidently that anyone doing the same today should be asking some hard questions about how their current platform provider is approaching the new world of ecosystems:
How easy are the APIs to access? And are those APIs well documented?
How easy will it be to customize and develop new innovations in-house? Do you have access to the source code, or will you need to beg, bully, and "hand-twist" the vendor to get it done?
What test facilities and support are they offering when it comes to developing applications and integrations?
Do you have any control over when and how platform updates are done, or is it forced by your vendor? Is there an option for gradual updates to avoid negative customer experience?
Finally, when you do create your own innovations, what can your provider offer to help bring it to the world and monetize it? Do they have a resale marketplace, or are you on your own?
At PortaOne, we can offer a positive answer to all of these questions. I cannot overstate the benefits of a platform which has a large and well-developed ecosystem. For resellers, it can help you make yourself relevant to a far greater range of potential clients, and offer more and more profitable revenue services. For developers, it can help you monetize your creations and incentivize a greater choice of solutions for your resellers. The end result? A virtuous circle of expanding opportunities for everyone, and the end of the "not-invented-here" syndrome.
To discover more ideas and guidance for 2021, find the new PortaOne Telco Survival Guide at:
https://content.portaone.com/telco-survival-guide.
Or contact Enzo Viscito today › sales@portaone.com › +44 207 048 2089