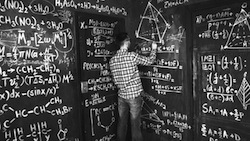 With a complex array of high bandwidth Ethernet, G.fast, FTTP, SD WAN and more besides, all made more complex by variations in cost, capabilities and coverage, how can we do the maths and provide customers with the connectivity they need without confusing them and ourselves?
Access technologies and their variants come in many shapes and sizes and customers are likely to be all over the shop when weighing up the confusing array of connectivity categories available to them. Faced with option upon option, the channel has little choice but to clear the fog and find a solution that removes complexity from the connectivity shemozzle. Why? Because if left unchecked snowballing access technologies could become the wild west of Digital Britain at a time of unprecedented business opportunity.
According to Camille Mendler, Lead Analyst at Ovum, 1.2 million UK businesses will migrate to cloud environments over the next 18 months. That's 1.2 million big pipe opportunities, and 1.2 million buying decisions that hinge on adopting new access technologies, of which there are a growing and confusing number. "Cloud migration is impacting all industries and company sizes, forcing a re-evaluation of the current infrastructure and powering a further cycle of network investment," stated Mendler. "Network demand is strong but bandwidth problems are acute. More than a third of all enterprises say that connectivity issues are impacting their business performance."
The challenges of serving the modern UC and contact centre marketplace pale against understanding the complex nature of Britain's network infrastructure. This connectivity maze is part and parcel of the UK's legacy and piecemeal infrastructure story, and historical ethos that anything goes. It's a hotchpotch affair that reflects the complex nature of the UK's modern infrastructure dilemma as a whole. But connectivity is far from becoming a dirty word. It is the foundation layer and crux of Digital Britain.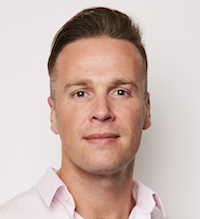 "Partners and customers would be massively disrupted if we didn't get the fundamentals of the connectivity right," stated Richard Thompson (pictured left), Director of Partners, TalkTalk Business. "It is the critical component of the services that partners lay over the top and add value. In terms of choice, the connectivity market is healthy, but how everything overlaps is blurred and complicated for customers to navigate. Helping enterprises make smarter connectivity choices is an industry challenge."
What this challenge clearly demonstrates is the variety and diversity of the access technologies themselves. They form a grey area between the carrier and end user. And according to Thompson, efforts to remove complexity from the range of connectivity options should open up a wider conversation about the need for knowledge sharing between partners - and it demands joined up thinking. "Our sales staff are technically competent on TalkTalk Business products and we are now investing in giving them a full understanding of the applications and services overlaying the network," he commented. "As a carrier we need to be completely aware of the services supplied by partners to properly advise them on the most appropriate connectivity options."
'snowballing access technologies could become the wild west of Digital Britain at a time of unprecedented business opportunity'
Connectivity is crucial for all and plays directly into the hands of MSPs such as ANS Group. Its CEO Paul Shannon is exhilarated by the prospects for business growth and was keen to underline that connectivity is no longer a single category in itself, but the facilitator of a far wider solution that, for him, enables a targeted and holistic approach to market on his own terms. "We only talk to customers that want to buy services, rather than just connectivity," he stated. "We made a decision five years ago to only sell to customers who want a managed service. We select ten to 12 very large managed service deals a year. Connectivity is the enabler."
A large swathe of services have come to rely on the underlying connectivity that enables their delivery, but as we have seen the boundary between the different types of access technologies is blurred. Can anything be done about it? "Product offerings are far more varied," stated Jeremey Wastie, Head of New Business, Public Sector, MLL Telecom. "For example, we have SD WANs bringing in mobile, with dark fibre and Ethernet products in between. Customers need help to make the right decisions and there is a big role in providing advice on the network. We take the best of what's available and offer an impartial view. In the public sector we are making a difference here. It's a big opportunity."
Wastie is focused on building an annuity business with recurring revenue. Once a customer is secured the task is to ramp up the services they consume down their connection to MLL Telecom's core. "They may start by consuming Internet through us, then we add SIP services, wrap in managed security and remote access etc, and move into the value added services such as IP telephony and UC," he stated. "This means more cloud connectivity and a growing number of customers are getting into Azure and AWS. All big pipes for us. We start by concentrating on the connectivity aspect and grow from there. Providing services that are consumed down the connection is where we see the value."
'A large swathe of services have come to rely on the underlying connectivity that enables their delivery, but the boundary between different types of connectivity technologies is blurred'
But nowhere else in the industry so fails customers than the unacceptable time it takes to get a big pipe installed and commissioned. "If deregulating the Openreach piece to some degree speeds up the delivery that would make a huge difference to our customers," observed Dan Davies, Cloud Services Director, Maintel. "One of the biggest problems we have with the connectivity aspect of our managed network services is the time it takes to deliver. Recognising the revenue from the managed network sale takes a long time."
Davies noted that the public cloud is driving change as payloads move from customer data centres to the public cloud. The shift to cloud is also critical to Solar Communications's strategy. "We offer a solution wrap so it's important that we displace the more traditional 'simple' incumbents," said Will Kennedy, Sales and Marketing Director, Cloud and Technology Unified Solutions. "But the 90 to 120 days lead time when changing bandwidth providers is a huge challenge and a risk for customers who during this protracted period may not receive the best service as they are transitioning away from the incumbent."
Despite the hurdles, Ovum's 2017 UK Enterprise Survey found that one in five enterprises have already tried an SD-WAN service, and half are thinking of using one. The significance of this market is beyond question, but given the industry standard lead times addressing this opportunity at speed is out of the question, hindered further by misunderstandings about the nature of the service.
"There's a high level of misconception in the end user space around SD WAN, especially as they increase their use of public cloud services," added Davies. "The model in the US is different to Europe and the UK. In the US the cost of Internet is significantly lower than the price of private connectivity, and end users assume that SD WANs mean cheaper connectivity. That said, as an integrator there is a big opportunity to bring public cloud connectivity into that offering. It's where many end users are heading."
The eruption of bandwidth use per year is breathtaking and significantly dwarfed by the subsequent year's consumption levels, according to John Deakin, Product Manager, O2 Business, whose attention is rightly devoted to managing the impact of that remarkable uplift. "The mobile connectivity market is driven by end customers' applications and services," he commented. "More and more of these are becoming bandwidth intensive. In our core network we see bandwidth increases of 60 per cent each year, driven mainly by a rise in video content on mobile devices.
'If partners aren't selling the right connectivity because they don't understand the difference between an Ethernet over G.fast variant compared to a voice-only FTTP variant it becomes a nonsense' 
"We see the same increase in bandwidth requirements in fixed networks. It's all about serving customers with applications and delivering that in a way that gives the right level of service quality. So we are more involved in application management prioritisation to make sure the end customer experience is as good as it can be. We deploy a whole range of technologies. But from the outset it's about understanding the customers' applications and then proposing the appropriate technology."
This exponential increase in bandwidth usage creates a challenge in terms of the technical capability to deliver 60 per cent more bandwidth year-on-year, and the ability to transmit that at the accepted IP level is a big problem, observed Matt Wring, CTO, Southern Communications. "How do you deal with the routing tables?" he asked. "Bandwidth may slow down because we haven't got the capabilities of IPv6. The future of connectivity resides in bigger and bigger pipes, but they need to be connected to something with the capacity to deliver."
There must now be a review of how connectivity is propositioned across the whole supply and value chain. But simplifying the options is hard. We have only to look at the growing glut of them to see that. "In a year's time we'll be selling 11 access technologies," noted Guy Miller, Director of Business Development, TalkTalk Business. "Hundreds of our partners will be selling these, but from their perspective how do they learn to pitch those technology types to each end client? If partners aren't selling the right connectivity because they don't understand the difference between an Ethernet over G.fast variant compared to a voice-only FTTP variant it becomes a nonsense."
Wring tackles one aspect of this challenge with a light touch. "We don't use the terms GPON or G.fast, we label it Ethernet Lite - it's like an Ethernet circuit but without such a good SLA," he explained. "We've dumbed it down so that sales people can sell connectivity that's capable of achieving the required service level. The engineering team then works out the appropriate product based on what's available."
'There must now be a review of how connectivity is propositioned across the whole supply and value chain. But simplifying the options is hard'  
Matching client needs to product availability in this way helps to overcome the complexity of terminology, which is reflected in the type and number of deals Southern Communications is now doing. "We've delivered more wave circuits this year into end customers than ever before," added Wring. "That's a lift to fibre. I envisage us providing dark fibre into these customers and lighting it up. That's where the market is heading. It's a more effective way to deliver ever higher bandwidth rates to enable the services that customers want to consume. The question is how this can be delivered."
To serve this vibrant connectivity marketplace at a time of highest demand and greatest complexity there must be some sensible rationalisation, and there's no dodging the issue, according to Thompson. "The connectivity market is undergoing significant change driven by many forces," he stated.
"The market is diverse with different requirements, but connectivity is fundamentally the foundation layer that allows partners to add value and create points of differentiation. We are sharply focused on making sure that we do that effectively. A crucial point of differentiation is service delivery and our focus is on being easy to do business with and guiding customers through the available options. It's a key area of investment for TalkTalk Business."•
Bites from the table
The number of IT people employed in businesses is going up, and the percentage of enterprises willing to pay for external support is also rising because moving to digital is complex for many companies.
Camille Mendler, Lead Analyst, Ovum
We underestimate the consumer and the IT person. You don't need expertise in everything. Give customers an Internet connection and they can sort out their own VPN or SD WAN. There's plenty of people out there that want to do it themselves with user interfaces and wizards.
Peter Wightman, Director, IP River
We can't compete on a connectivity basis. That's a race to the bottom. It's all about the value added services you provide. I couldn't have a conversation about connectivity, it'd be a waste of time.
Mike McMinn, Managing Director, Marston's Telecoms
As a MSP we can't compete with the tier 1s toe-to-toe if it's just about bandwidth. It's got to be about the managed service. That's where we add value and differentiate.
Dan Davies, Cloud Services Director, Maintel
Solution selling is the key driver, with SDN giving customers the ability to control how their bandwidth is shaped. The best margins are the high bandwidths. Anything between one and 10 Gig is generating far more revenue and profitability than the sub-gig market.
Sachin Vaish, Managing Director, Vaioni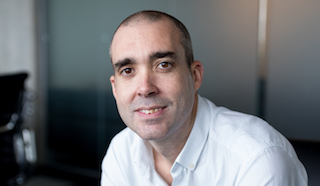 Simplified resolution
Pete Tomlinson, Commercial Director at TalkTalk Business, explains how the company is removing complexity from its connectivity options.
The connectivity market is truly an exciting environment at the moment. There is a plethora of new access options to choose from including ultrafast technologies such as G.fast, Fibre to the Premise (FTTP) and high capacity Ethernet. These support the bandwidth hungry businesses, but the increasing number of technologies, all with their own capabilities and regional availability, is making the market fundamentally more complex.
At TalkTalk Business, we're tackling this problem by committing to make these technologies available in ubiquitous ways so that they are simple to access. Once partners work with customers to decide what is most important to their business - be it speed requirements, performance characteristics to support cloud applications, or SLA and resiliency options - we are there with a clear range of technologies to support that need.
Recent trends show us that increasingly there is a movement to managed Internet facing services. This is evident across the spectrum from local resellers and international carriers as they are being driven by the need to help customers reduce the complexity and cost of managing multiple IP networks, as well as boosting performance of cloud-based applications. We are also seeing SD-WAN deployments which leverage the capabilities of these Internet facing services to maximum effect, driving this to gain maximum benefit from the latest wave of ultrafast connectivity.
So again, while the choice of connectivity becomes more varied, using the simple characteristics of what customers want to achieve will allow partners to position the right solution while we insulate them from the complexity of differing underlying technologies.
More great news: UK businesses have an insatiable demand for connectivity, with over 1.2 million of them migrating to the cloud over the next 18 months, a forecast confirmed by Ovum in the round table debate. TalkTalk Business has the options required to ensure that partners do not miss out on this unprecedented market opportunity.•