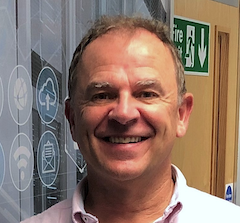 IntraLAN has become Zero Networks' first UK partner as the Tel Aviv-based security specialist looks to bring its zero trust network management offering to the UK market.
"Commonly in network architecture, devices such as laptops, desktops and servers are automatically trusted," stated Benny Lakunishok, co-founder and CEO, Zero Networks.
"In the zero trust model devices are not trusted, even if they are connected to a managed corporate network or have been previously verified.
"Organisation need to protect themselves from commodity malware, ransomware and attackers spreading in their networks.
"IntraLAN's experience in connectivity, cybersecurity and managed services will help us enter the UK market."
IntraLAN CEO Andy Horn (pictured) added: "We welcome Zero Networks to our expanding cybersecurity partner community."
Under the terms of the agreement IntraLAN will also act as a distributor for Zero Networks' service.