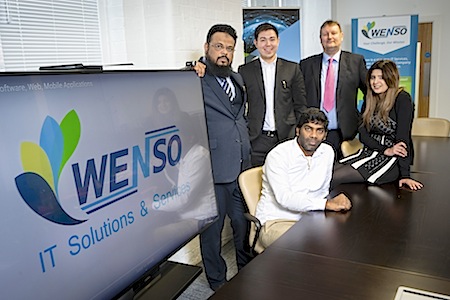 A £500k growth funding boost from the Northern Powerhouse Investment Fund (NPIF) puts Manchester located IT services business Wenso on the path to boost its headcount and more quickly convert a strong sales pipeline.
The company has partnerships with Microsoft, Oracle, SAP and Salesforce. It operates across Europe, north America, Australia and Asia and the Middle East and currently employs 60 staff.
Founder MD Mushtaq Mohammed said: "This funding enables the Wenso team to further study, understand and analyse our clients' complex businesses. We then deploy next generation solutions."