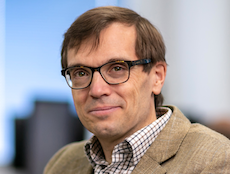 The bombast of hyperscalers should merely serve to strengthen smaller ICT service providers, according to Memset CEO Nick Craig-Wood.
Surprisingly, the gift of a sense of direction tops Craig-Wood's wish list. He confesses that he is likely to get lost in supermarkets and hails GPS as a godsend. Yet he is hardly in a spin behind Memset's wheel, and knows exactly where the market is heading. Craig-Wood's compass for the ICT sector is a pointer to his passion for IT, which took root as a 13 year old when he was dead set on learning how to programme his father's Sinclair ZX80 home computer. Craig-Wood's compulsion to perceive how things work, even the universe, led him to study physics at university. Now, he applies a scientific approach to understanding how the ICT market ticks. "I always knew that I wanted to work with computers," stated Craig-Wood.
Cloud hyperscalers are eating into traditional markets, but for MSPs to shut their eyes to these giants just because of their size is wrong, believes Craig-Wood. While the big boys swill champagne, it is the smaller, more visible and agile providers that can really call the shots from under the carapace of a more personal and valuable proposition, he believes. "Organisations become attracted to our transparent pricing and business ethics once they realise the hidden expensive charges and lock-ins that the cloud hyperscalers charge," stated Craig-Wood. 
Cloud hyperscalers are eating into our traditional market which challenges us to evolve
"We are competing against the leading cloud giants – Microsoft, Amazon and Google. As a result, there are a number of areas we continue to develop. Our main priority is to improve our managed service wrapper and focus on a new suite of security products. And our partner programme is essential in evolving our market approach and reputation, along with investments in our sales and account management team, and our reinvigorated go-to-market through many channels including social media and traditional media."
As industry players continue to be overwhelmed by their obsession with hyperscalers they must reflect on whether they are fuelling their own demise, believes Craig-Wood, who argues that nothing should detract from the opportunity yawning before tactically sound MSPs. "As more and more of our traditional competitors in this market move to support the cloud hyperscalers, and away from offering their own cloud hosting, the market opens up for Memset to offer secure cloud services as a trusted supplier that also provides personal support," said Craig-Wood. "Therefore, our biggest opportunity lies in becoming an end-to-end integrator and leveraging our partner programme to provide customers with a one-stop-shop." 
Memset set up shop in 2002, founded by Craig-Wood and his sister Kate who then operated out of their father's garage. "Kate did the website and sales and I looked after the technology," said Craig-Wood. "We founded the business to exploit the virtual machine market. We saw an opportunity gap between the £5 per month web hosting account and the £100 per month dedicated server. As we expanded we created more products, running our own data centres and networking. Today, we provide mid-top end infrastructure and work with organisations of all sizes from all sectors, particularly those that wish to protect their data in a highly secure environment. We see a maturing understanding among business leaders in their use of balanced, multi-cloud strategies. Our focus is to be well adjusted to this changing landscape."
In the age of the Internet, demarcations between the old and new blur, meaning that staying ahead of the curve is an ongoing and challenging process. "Customers increasingly need help in exploiting new and emerging technologies, so we look for fresh ways to take them further forward with a competitive advantage," said Craig-Wood. "We are also keen to integrate new security products into our portfolio and continue outpacing the fraudsters, offering customers rock solid protection. 
"Trust sits at the centre of our commercial proposition, which is built on security and relationships. How? By providing a full data security wrap. Whether this is protecting against malicious activity, accidental loss or misuse, or ensuring up-time of service provision, we provide customers with the peace of mind they need to grow their businesses. Secondly, we make sure we maintain regular personal contact with clients. This human contact and commitment to long-term relationships is where companies like us come into our own and sets us apart from the hyperscalers."
For many businesses, rapid growth within the traditional definition of scaling up is the ultimate goal. "In hindsight, I would have taken external investment in the early years," commented Craig-Wood. "We could have grown a lot faster that way. But through building recognition in the market of our brand, service and product offering, I see Memset being a known, trusted entity within three years. We will gain this high profile by doubling our business while maintaining our ethics, innovation and customer centricity."