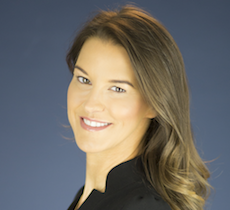 For Emma de Sousa, Senior VP of Insight, leadership is a vocation, a calling to build teams whose members live and breathe the core cultural values that she helps to instil. 
When de Sousa accepted the Senior Vice President role in January the move reflected her fast paced, dynamic nature and commitment to make a difference – all qualities she identified in the organisation she's championed since joining in 2003. Eagerly jumping on the rolling bandwagon of Insight's global campaign convoy, de Sousa turns her hand to reinforcing the cultural values of the company. "Insight is about people and we live by our core values of Hunger, Heart and Harmony, which sets the tone for our business and defines who we are," she stated. 
"Establishing successful teams that are aligned and committed to these values is at the heart of my leadership philosophy, enabling us to deliver consistent growth while transforming our business. With a background in sales leadership, my skills were immediately relevant, and culturally Insight is the perfect fit. People are everything and if you get the right mix together, focused on a common goal and inspired to succeed, anything is possible."
The IT services giant was established 30 years ago in Phoenix Arizona by brothers Tim and Eric Crown. It was then known as Hard Drives International. Over time the company expanded its geographic coverage and technical capabilities through acquisitions and organic growth. Today, Insight is a Fortune 500 global technology solutions provider. Its headcount in December last year stood at almost 6,700 worldwide. For the full year 2017 net sales reached $6.7 billion, representing 22 per cent growth on the previous year. Insight serves clients across all market segments and the latest market share data indicates that the firm is strengthening its position. 
"We have been on a transformation journey for the past four years, investing heavily in bolstering our skills and capabilities and in particular developing service offerings that allow us to help clients define, architect, implement and manage IT solutions," added de Sousa. "Our strength lies in our partner network which enables us to combine best of breed technology with our services capability."
 
She noted that clients are not looking for a partner that just supplies technology, they are seeking one that can help leverage IT to compete more effectively in their own markets. "To achieve this we have transformed our sales organisation, investing in field sales skills as well as increasing technical resource, ensuring our clients have access to knowledge and experience at every stage of their journey," commented de Sousa. 
The end user's digitalisation journey is likely to be less challenging than the trip de Sousa undertook in 2006 when she accepted a position to run Insight's EMEA operations based in Munich. "I left my life behind at short notice to take on a challenging role," she recalled. "There were many unknowns and I felt vulnerable. But it was the best move I ever made. I learnt so much about myself and the need to constantly stretch yourself beyond your comfort zone."
 
Not one to sit on her hands and fuelled by ambition to influence positive outcomes and make a difference, de Sousa's life took another turn when she became a mother. "The psychological challenge of being a successful working mum was hard to reconcile," she noted. "On returning to work after having my first daughter I loved being back in the role but felt incredible guilt. It takes time, but eventually you figure out that you can succeed at work and be a great mummy, and not feel bad about it."
de Sousa's inherent strengths also help to drive notable success within Insight's managed services business during 2017, which she plans to enhance this year. No less ambitious is her strategy to accelerate growth in the cloud operation. "Over the last five years businesses have gone from seeing cloud as a one-size-fits-all model to save money, to something far more strategic and nuanced," she added. "We have invested in technical tools and resources to provide clients with the assessment, migration, integration and managed services required to simplify the cloud adoption process, whether that be a private, public or hybrid cloud environment.
"We're also focused on helping customers become more agile, ensuring they have the right platforms in place and that applications work across the cloud and multiple devices, while focusing on automation and maximising business processes to support digital transformation."