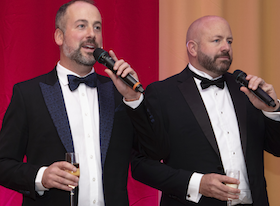 Circus themed celebrations at Brighton's Grand Hotel were the order of the day as 300 Focus Group staff celebrated the £70m revenue firm's 15th birthday. 
Joint MD Chris Goodman stated: "2019 has been a massive year for us. We've moved into new headquarters, made several successful acquisitions and have 15 years under our belts. We have all the ingredients to deliver more of the same, and then some!"
Joint MD Ralph Gilbert added: "We know we are nothing without our people.