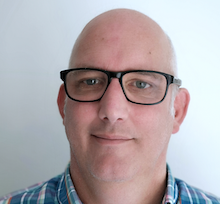 From the moment 4Sight Communications Managing Director Simon Turner established the business six years ago as a disrupter to the status quo rapid success was bound to come. 
London-based 4Sight Communications – last month crowned Mitel's UK Top Services Partner – shows clearly the power of a founding strategy that gives customers what they really want. Of equal importance and building on solid strategic footings, Turner is a long-standing apostle of knowledge as the route to sales success. "My early sales roles were all based mainly on commissions," he commented. "So every opportunity was golden and I needed to find ways to be better than my competition. I made sure I knew everything about my products and the customer. Knowledge reigns supreme in any sales scenario."
4Sight's sweet spot has always been the mid to large enterprise client, and the link between Turner's objective to always grow at a sensible pace and not compromise on core service values remains strong. "We have seen year-on-year improvements in turnover, profit and cash reserves, and been successful in markets previously considered a closed shop due to frameworks," said Turner. "However, there are no insurmountable barriers when it comes to clients wanting great service. And we recently submitted our response to RM3808, aiming to be successful so we can accelerate our potential."
We could see our industry was becoming increasingly coin operated and driving the wrong behaviour
On any showing, this has been a stand-out period of success for 4Sight Communications. "We have grown from a starting position of three staff to the 30 headcount we have today," said Turner. "The bias in our staff is towards solution design and technical skills. This side of the business drives our performance in retention and growth."
When Turner kicked off his own comms career 30 years ago at Essential Communications his tools of the trade were a telephone and the Yellow Pages. His products and targets – the PKS2 and DXE phone systems for SMBs. A local office closure prompted Turner to move to Echo Communications working on a commission-only basis where he rose through the ranks to become Sales and Marketing Director and a shareholder. In 2007 Echo was bagged by Alternative Networks landing Turner a new role as Systems Director, his remit later encompassing large enterprise sales and retention across solutions, fixed and mobile networks. 
"It was five years to the day when I left Alternative Networks in 2012 to establish 4Sight Communications," said Turner. "The founding members were all ex-Echo personnel. 4Sight was born out of frustration. We could see our industry was becoming increasingly coin operated and driving the wrong behaviour with decisions based on spreadsheets and protracted processes that rendered clients indifferent or resigned to the status quo. We found that customers were willing to pay for the right services, so we formed 4Sight to challenge the status quo."
The axis of growth this past six years has been 4Sight's relationship with Mitel. "You cannot achieve a high level of expertise without focus," said Turner. "So Mitel is at the core of everything we do. We are already working across the MIVB product suite with approximately a third of our client base operating contact centre solutions to varying degrees of complexity."
Turner noted that UC is 'interesting right now' as Mitel raises its game with MiCollab and Microsoft pushes Teams. But he reports little demand for UCaaS, primarily because many of his customers own and operate private clouds. "This means we have vast experience in the consolidation of Mitel technologies, virtual environments and connectivity," commented Turner. "Hybrid is emerging and this will drive a mix of public and private cloud solutions."
New UCaaS business, however, is where Turner sees a big opportunity. "There is no better time to drive this technology," he commented. "The products are comprehensive and proven and our skills are 100 per cent transferable. I would love to say that every one of my existing customers is going to adopt UCaaS as that would probably double my turnover without having to do very much. However, my gain in turnover means bigger bills for clients, and I believe that most will opt to leverage their existing investments until we find a compelling reason further down the line."
MSPs have a duty to their customers to match new products and services to their evolving requirements, and 'box shifters' are anathema to these building blocks of long-term trading relationships, believes Turner. "If I could, I would restrict the box shifter from selling products where they have no official technical or services accreditation on offer in house," he said. "It is bad for the brand and rebounds on service providers like ourselves."
The polarisation between true MSPs and masqueraders has never been so glaring, according to Turner, who says staying relevant to customers is a topmost priority that will drive the wedge deeper – albeit a vital balancing act. "If you fall behind or get too far ahead then you will become disconnected and at risk," added Turner. "Furthermore, when your main trade is the supply of licences and software there isn't much to break, so you need to justify the services clients pay for. They need to stand up to scrutiny."