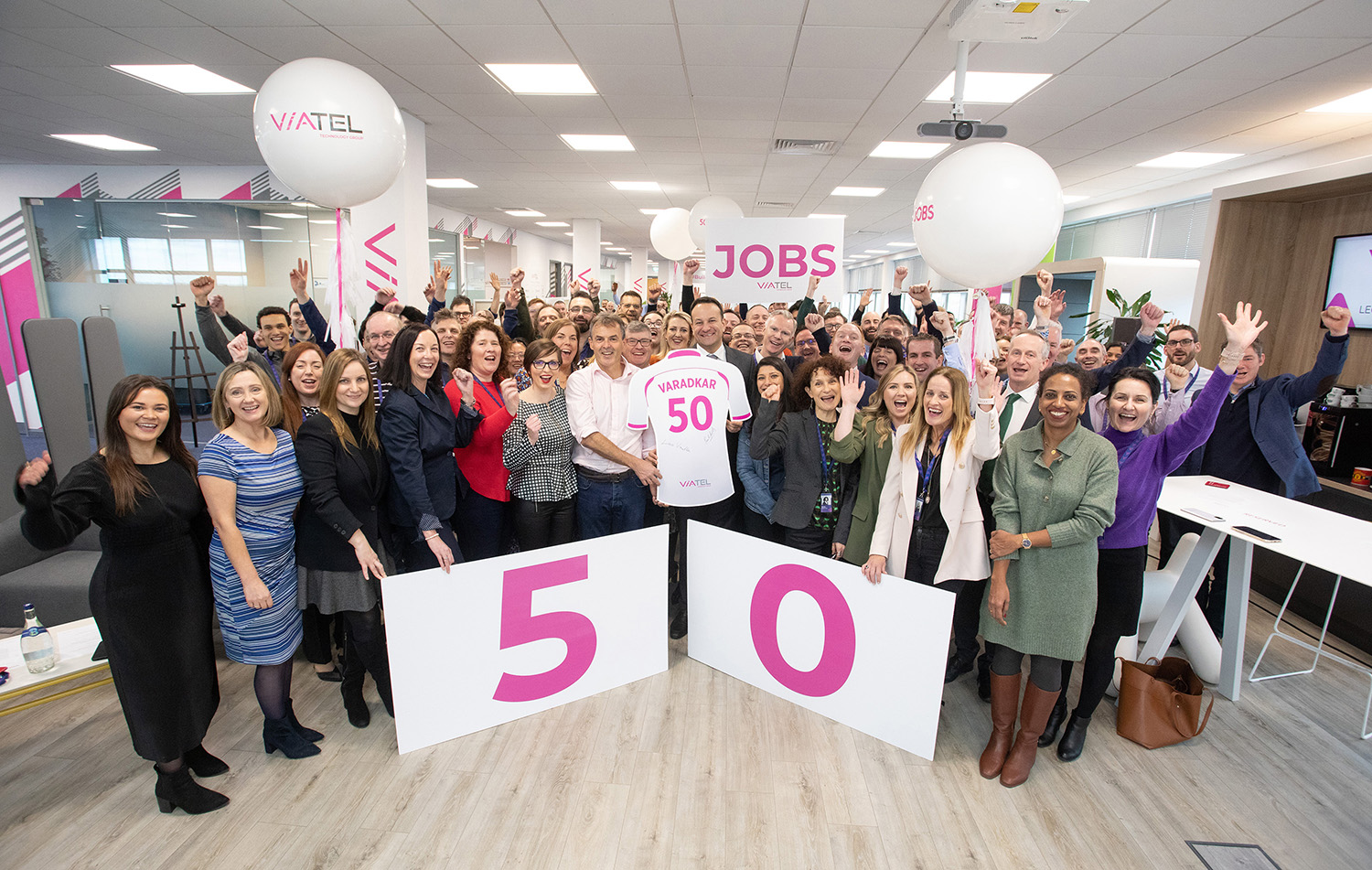 Viatel is creating 50 new jobs over the next 18 months as it expands its security portfolio. The company currently employs 275 people to support over 5,000 enterprise customers.
The roles will be created across software engineering, systems development, network engineering, technical support, and sales.
The Taoiseach Leo Varadkar announced the new roles saying: "It's good to see that jobs are being created in the tech sector and that companies are still recruiting, notwithstanding the fact that so many companies are downsizing.
"Both Government and companies like Viatel have a crucial role to play in ensuring that Irish businesses and Irish citizens are not left behind in the digital transition."
Group CEO, Paul Rellis, added: "We are now preparing to launch our new security platform and the jobs announced today are a result of those plans."