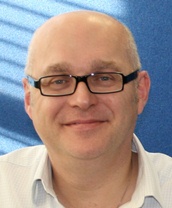 Running your own business can be a lonely affair. You spend most of your days and nights dealing with opportunities and threats, you don't often get much chance to sit back and contemplate the bigger picture. That's why corporate Christmas parties and awards events are in important place for partners to get together, to exchange views with peers and feel the love, writes Clive Jefferys of comms sector recruiter JMA Network.
Privately owned businesses have a very positive impact on staffing and recruitment. While the boss's door may not always be open all the time, it's generally not that far away from your desk. In huge corporates, the executive suites tend to be on the 55th floor behind steel doors that only part when someone wants to shout at you.
Yet in private companies, from the newest support tech to senior BDM or billings manager, you can mostly have your say and actually make a difference in your work.
You probably think I don't like big companies much. Well, I've done my time - ten years climbing up the greasy pole in an international company with over a thousand employees. It was one hell of a ride, but then new opportunities arose and that's how JMA came into being.
In terms of a private or corporate career, it's horses for courses.
That said, job seekers like environments that foster close working relationships.
The chance to have their say, whether they are right or not, is generally perceived to be less available in bigger companies.
The recruitment barometers are indicating that it will be very challenging for anyone wanting to hire staff in 2018. However, if candidates feel that their opinion will be respected in your company, they are far more likely to accept your job offer.
My advice is very simple - keep it private, keep it personal and keep it real.