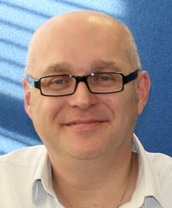 Candidate availability in the UK fell to its sharpest level in four months in September while the availability of temporary workers also fell at a historically marked pace, according to the latest IHS Markit/REC (Recruitment and Employment Confederation) Report on Jobs.
Kevin Green, REC Chief Executive, said: "Recruiters are finding it even harder to find people to fill vacancies. Candidate availability has been falling for the past four years and the record high UK employment rate plus a slowdown in the number of EU nationals coming to work here is exacerbating the situation, potentially leaving roles unfilled."
Clive Jefferys of comms sector recruiter JMA Network noted: "If you are looking to hire urgently, you will be well advised to interview any candidate that is presented to you with a reasonable skill match.
"In today's world, hiring is about finding people who are genuinely enthusiastic about your opportunity and can be upskilled to fulfil the role."