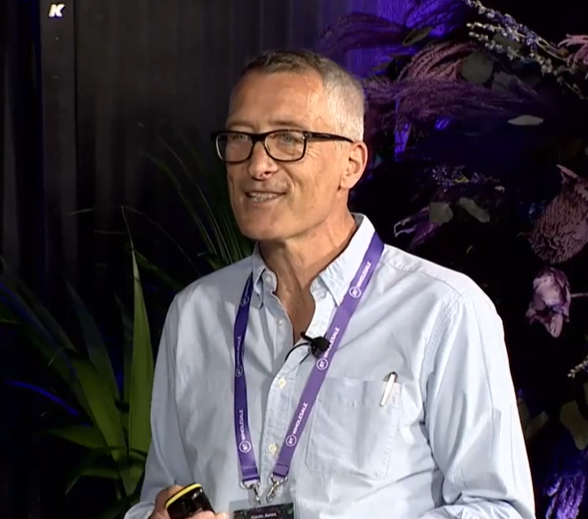 During BT Wholesale's Partner Plus event, Gavin Jones, Head of Wholesale Channel, delivered a clear message: the time has come for resellers and their customers to embrace change. With only two months left for the stop sell and 29 months until the shutdown of BT's PSTN servers, Jones states: "it's the end of the line, change is here."
The event was held at BT's new London HQ at 1 Braham Street, as opposed to the BT Tower where partners gathered nine months ago. More than the venue, Jones highlights how BT has evolved in this period. Currently 82 per cent of orders it receives on a weekly basis are all-IP. Nine months ago the percentage of orders that were next generation, SoGEA or full fibre were 65%. "We would like this to be 100% given how soon the shutdown is, but it shows an accelerated rate of change," said Jones.
This is driven by BTW's continued rollout of fibre and 5G. The company currently has 68 per cent 5G population coverage and has passed 10.3m premises with full fibre. Of these, 3.1 million have taken up the service. This has grown from 8.94 homes and businesses passed nine months ago.
"It is the end of the line, change is here," he said. "It may sound like a threat, but this is a massive opportunity. UK plc needs to change, both their technology suite and how they interact with other businesses. Channel partners will be at the forefront of this change."