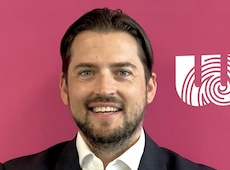 Convinced that the user experience should be at the forefront of self-serve platform development, Wavenet Channel Sales Director Antony Black says wholesale providers must focus on giving partners what they really want – a strategic portal.
The surge in demand for automation and self-serve has led wholesale providers to a new accountability to their partners: Portals are expected to deliver not just basic tools but a competitive advantage, and Black urged non-progressive service providers to reverse the trend of portals being limited to short-sighted tasks rather than a strategic advantage. "Businesses all too often treat portals like an afterthought," stated Black. "Our portal is our biggest advantage."
He says developers must look out to their marketplace and seek relevant feedback, then act on the data because new specialisms and the quest for ongoing progress is now obligatory, and achievable only by constantly asking the question 'what more can we do?'. This approach serves Wavenet well and is advanced primarily by Operations Director Stewart Motler who gathers intelligence from the sales team each week. 
"Everyone from marketing to operations is responsible for translating the interactions they have with partners into portal-relevant feedback," stated Black. "Myself and Stewart feed that knowledge to our in-house developers. Using this continuous feedback loop we have created a development roadmap, and the best ideas or the most urgent requirements go straight to the front of the queue."
Expanding the possibilities, capacity and utility of portals in large part depends on their flexibility and API capabilities to drive a new pathway to data management. "We integrate our customers' digital tools with our own to reduce the number of interfaces they need to navigate," added Black. "Wavenet has also opened up an API stack that enables partners to interact with the back-end of Toolbox, take the data and automatically place it into any system they see fit." 
The faster we can provide partners with the information they need the more likely they are to convert their sale
Any wholesale business that's run with little concern for a new dawn in higher portal development and partner centricity may risk ultimate collapse. It's a wake-up call to service providers that Black says cannot be ignored. "If our portal wasn't partner led the end product would likely deliver a sub-par experience that alienates and tarnishes our reputation," stated Black. "Moreover, misalignment between our portal, Salesforce, website and other external facing functions would create inconsistencies that negatively impact everything from operations to retention. Left unchecked, these problems have been known to cannibalise our competitors' proposition, albeit slowly and quietly."
Tailoring portals to the key function of engendering brand loyalty has been a fuse-lighter for their growth, as has the catalysing effect of more reliable technology to self-serve and deliver instant information. "Our developers are invested in the user experience," commented Black. "Partners that have experienced an effective portal are, more than ever, demanding more from them. Refining the user experience of a self-service portal is essential. The faster we can provide partners with the information they need the more likely they are to convert their sale. Gone are the days that you can call back a lead a few days later with a response." 
Underpinning this functionality is data that can deliver important insights into how partners think, act and respond to services. "Wavenet leverages data to develop a rich understanding of individuals' behaviour and preferences while keeping tabs on the wider marketplace," commented Black. "That information allows us to know how, when and where to evolve our offerings and tailor them to remain relevant. We can also white label our portal. This is an area we will develop in the future." 
In practice, Wavenet's partners can obtain pricing from up to eight suppliers in under two minutes and finalise quotes in real-time, then progress to solution design with a multiple carrier approach. "The portal has improved the efficiency of our partners' service operations," noted Black. "Once the customer is on board they can continue to log-in to the portal and manage the account. As a standard practice our partners can adapt to carrier diagnostics and through continuous measurement nurture up-sell opportunities."
As we have seen, a wholesale provider's portal can bring a fresh perspective to service provision and also remodel its future planning and direction, which is a boon to differentiation in a crowded market. "In the world of telecoms it can be hard to distinguish between companies because the offerings are so complex," stated Black. "Often, it's not until you need to use services or require urgent assistance that you can make a valuable judgment. Portals have enabled businesses to make that discernment, and we get excited about the possibilities we are yet to dream up."