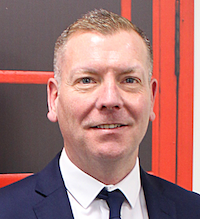 Hosted comms provider NTA has added a chat app to its portal, opening a new channel of communication for partners wanting to contact its support team.
"The App gives our resellers the ability to communicate directly with the support team in real-time," stated Head of Sales and Marketing Justin Blaine (pictured).
"We acknowledge that our resellers' engineers and back office support teams are busy and need help or advice when programming the hosted telephony portal for a customer, or experience local problems on site, and that at times it may be easier to have a chat session rather than pick the phone up to resolve any queries."