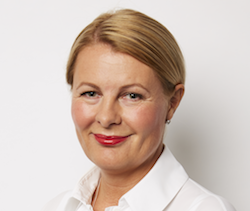 BT Wholesale has launched a new partner programme, Partner Plus, to address resellers wishes for closer brand association and deeper integration with services.
The three-tier programme is now available to Wholesale and is designed with customer feedback in mind, according to Alex Tempest, MD of BT Wholesale.
She said: "It is important for us to lean into customer feedback on more simple ways of working with our business, providing easy access to resources, more personalised support and an enhanced digital customer experience.
"This is a step change in how we do business with our BT Wholesale partner community." 
The programme's three tiers, Partner, Premium and Elite, have layered benefits such as commercial support, sales and marketing resources, learning tools and access to events.
Members of the programme will also be able to use BT Wholesale branding in their marketing for the first time, following 70% of partners asking for closer association.
London-based ISP Spitfire is BT Wholesale's first Elite Partner on the programme.
MD Harry Bowlby said: "As an Elite partner, we are now able to provide additional reassurance to customers that they are partnering with an established and trustworthy business."