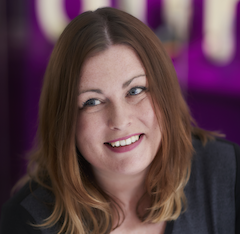 Amid a crisis it's tempting to be sucked into existing practices when the opposite is required, according to 9 Head of Customer Marketing Louise Abbey, who says Covid-19 has jolted marketeers into taking a new approach.
Here, she provides a guide to effective marketing in the post-Covid-19 era...
By having a more fact-based and customer centric digital marketing plan which looks beyond lockdown, such as the one outlined below, businesses can strike the right tone and be best prepared for market engagement in the 'new normal' environment. Here's how..
 
Understand changes in customer behaviour
There was a lot of hesitation and guesswork at the beginning of lockdown around how to market to customers in such difficult circumstances. But now is the time for 'less talk and more action'. By taking a clear and strategic approach you can gather hard facts and ensure that you're getting the maximum RoI.
 
What are your customers searching for?
Google Trends can be used to monitor changes in key areas, allowing you to adjust keywords and ads to link with audience searches. Find out what your customers are really searching for, it may encourage you to reconsider the theme in a lot of your messaging.
 
How is your website performing?
Free tools such as Google Analytics provide a clear view of how hard your website is performing, and which product areas your customers are most interested in learning about. We've seen a spike in website traffic during lockdown and repointed our efforts towards content creation for our news pages and blogs.
 
Are your social media efforts worthwhile?
If you're engaging in social media marketing, all of the main platforms come with inbuilt reporting tools. Measure your success and use the data to decide whether to ramp up your efforts or repoint your focus elsewhere. We saw increased engagement on social media during lockdown, but for people-based profiles rather than our company profile. We redirected our efforts to increase our reach.
 
What's important to your customers?
Approach your customers to ask how they are. It sounds simple, but many overlook the importance of a basic interaction. There is nothing more important than this. Even if you block out one hour to place five customer calls, you won't regret it. Try to understand how the pandemic affected their business so that you can respond in a way that delivers real value.
 
Maximise your Search Engine Optimisation
As the lockdown restrictions prohibited shoppers from visiting non-essential retail stores, online spend sky rocketed. According to the ONS, online shopping as a proportion of all retail reached a record high of 30.7 per cent. Those who thrived had a slick online presence and the ability to place orders online. While the doors to most shops have reopened, many buyers are still hesitant to visit in person and the online figures remain high.
These behaviours are likely to spill over to the B2B space as buyers become more expectant of brands to cater for them online. By introducing SEO to your website you can draw in more visitors and climb to the top of Google when buyers are searching for products and services.
 
If you have already invested time and effort in optimising your website prior to lockdown, it's important to revisit this as user behaviours have changed. We are seeing a lot of channel businesses placing effort in this area. So, even if you held the coveted top spot on Google before, you may find that a rival is now biting at your heels.
 
Focus on brand building, not short-term sales
It's essential to do more than simply keep the marketing lights on. As a popular adage says, 'When times are good you should advertise. When times are bad you must advertise'. But it's not enough to just make a noise, brands need to be relevant and deliver long-term value to succeed. So use this time to build brand awareness. By being front and centre and providing value when your customers need you most, you will open the door for sales once buyer confidence returns. Simply by being present, you create an image of stability which reassures customers and encourages them to come to you.
 
Audiences gravitate towards content that has meaning and relevance, so your messaging should focus on what's important today. Give your customers advice and support; and rather than push a sales agenda, help existing customers get the most out of the services they have today. Such support and engagement can be delivered through one-to-one conversations, online training sessions, live streams, white papers and product guides.
 
Many channel brands are reducing marketing efforts and spends, but by placing effort in this space you can stand out and have a wider share of voice. Put your customers' needs at the heart of everything you do today. Be proactive, listen and be prepared to pivot your marketing focus to adapt to today's behaviours.