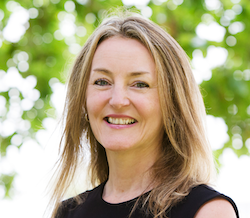 Pivotal trends in marketing fall into two main categories – differentiation and innovating the customer experience, according to Hilary Oliver, Chief Marketing & Experience Officer, Tollring.
Oliver's first position as a company director was with a start-up SAP reseller which failed after 18 months of trading due to poor cash flow management. "But it was a great learning experience to understand all aspects of business," stated Oliver, who currently sits on the Tollring board and the product strategy committee and manages marketing communications, product marketing, customer success and HR teams. "I'm very operational and involved in most company-wide projects," she added. "A passion of mine is the customer experience which is one reason why the User Acceptance Testing remit sits within our product marketing team."
Tollring is forecasting 35 per cent CAGR this financial year, and the next, with growth primarily coming from new product development. "Technology is evolving quicker than ever before and the partner landscape is evolving too," commented Oliver. "Partners strive to differentiate and analytics are becoming more critical, so we are advancing our propositions to cater for the way technology and working practices are changing. Product simplification and relevance are critical because user experience impacts CX through product UI, along with our communication, messaging and marketing programmes."
Oliver noted that marketing has evolved and will continue to develop as teams leverage technology such as ChatGPT and AI. "While still in their infancy these tools will not only improve the speed that people can answer questions or gain an understanding on a new topic, but also give them greater insight when targeting different markets or vertical sectors," she explained.
Marketing teams need to be prepared to innovate for a new generation of customer
According to Oliver, differentiation remains one of the biggest challenges facing marketing teams in the IT and comms channel. "Business strategies need to be clear and well-communicated to drive simplification of marketing messaging in this fast evolving hi-tech industry, and marketing teams need to be prepared to innovate for a new generation of customer," she stated.
"ChatGPT and AI mean no more blank pages and an excellent starting point. As tools, they still require senior oversight to ensure any resulting text is correct, but someone without the fundamental knowledge and armed with the right brief can certainly get a leg-up. I believe their impact will be significant and elevate the work being done to a more sophisticated place."
As a woman working in the comms sector Oliver's experiences have been positive; and she says there are more women in the industry compared to 10 years ago and expects this trend to continue. "I have never felt that being female had a negative impact on my role," she stated.
"The tech sector is fast moving so you need the right people regardless of gender who love technology and have the drive to evolve with the industry. It is more of a challenge for women in larger businesses where there is less understanding of family commitments, less flexibility in hybrid working and a smaller talent pool of women as a result."
This relates to Oliver's own past experience: With two children in nursery it was hard for her to find new work because of the cost of childcare needed to cover non-billable prospecting when working as a freelancer. "A part-time marketing job at Tollring came up on a 'working mums' website and I knew the job advertised was an exact match of what I was looking for," stated Oliver. "It was the only job I applied for and was to become my next position on the board."
Oliver began her career as a marketing assistant (having completed a European Marketing degree and CIM diploma in marketing) and worked her way up the ranks in tech related companies, including a distributor of barcoding peripherals, mobile data events, a communications network provider and the aforementioned SAP consultancy.
"I opted to go freelance which enabled me to start a family and continue working while managing my own diary," added Oliver. "Marketing experience aside, the most valuable of my previous experiences was freelancing where I had to package up my proposition, manage my own accounts, find work, win the work, fulfil the work, bill the work, and build relationships while adding value in what was always a dispensable role. Working in every role as a freelancer gave me valuable insight and greater consideration of what makes a business tick."
Just a minute with Hilary Oliver
Role models
Steve Jobs and Brian Cox
What talent do you wish you had?
The gift of the gab: Being able to roll stories off the tongue to engage the room.
What do you fear the most?
Letting anyone down. It causes me the most anxiety because I care about people.
 
Tell us something about yourself we don't know
As a student in France I once hitched from Bordeaux to northern Spain where I partied and slept on the beach before returning to Bordeaux.
Your biggest achievement
Progressing my career while juggling a family
Name three ideal dinner guests
Brian Cox, one of the most interesting people on earth; Emma Thompson for her spicy conversation and achievements; and our CEO Tony Martino, a great conversationalist and people person.
What are your greatest strengths, and what could you 'work on'?
Optimism and clarity in thinking are my strengths in work and home life, and finding practical solutions. I think I can find and extract the best in people. My weakness is being overly conscientious which can drive impatience.
Best piece of advice you have been given?
Speak up, because no one is a mind reader
 
What possession could you not live without?
My toothbrush!
Give one example of something you've overcome
My fear of tequila from student-hood!
If you weren't in IT what would you be doing?
I'd be in some other tech-related industry like media, film, TV or audio.
 
What's the biggest risk you have taken and why?
Going into business with five people I didn't know very well, all with equal shares, when I had just been made redundant and bought a flat on my own.
How do you relax when not working?
Zumba, strength training, sitting in the sun and hanging out with my kids.