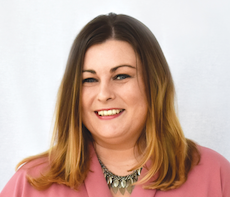 The coronavirus pandemic offers every reason to focus harder on your marketing strategy, according to our panel of channel experts...
Louise Abbey, Head of Customer Marketing, 9 Group: Keeping a watchful eye on how your business customers are likely to adapt once the crisis is over is key. So what are you trying to accomplish from your marketing today? Are you simply letting your customers know that you're still open for business? Have you got an eye on customer retention? Or are you positioning yourself to thrive in a post-Covid-19 economy? Being clear and realistic about what you're trying to achieve focuses you to deliver real results. Sounds simple, but it's often overlooked.
Recycling old material is not an option as communications that were created before the pandemic will likely clash with today's reality. This applies to everything from product offers to copywriting and imagery. So carefully tailor the tone of your messaging to the current climate. Reassuring and sensitive language is key and will help to make your campaign even more relevant to the audience. Positive and conversational language will work well, as will encouraging your customers to contribute to the discussion.
Content is key
Audiences gravitate toward content that has meaning and relevance – therefore focus on what's important today: Instead of leading with a product, consider your customers' reality – are their challenges predominantly around sales, or is customer service a focus? This will allow you to pitch something which resonates. Include imagery that reflects social distancing. Think about home workers and images of individuals rather than public places and big groups. It's subtle but it matters. The main stock imagery sites have responded to the situation and you'll find no shortage of options to choose from.
Take your events and meetings online. Hosting a live session on LinkedIn is a great way to stay connected.
We have seen partners run a live Q&A session about home working solutions. Some have even included a special guest who they have interviewed, and have helped to teach their audience how to do something new.
The phrase 'new normal' is already becoming tired, but the fact remains that the world is unlikely to go back to how things were at the beginning of 2020. Purchasing trends are rapidly shifting as the pandemic lockdown has changed all aspects of our daily lives. New trends are likely to stick around and evolve even further.
Employers who were obliged to offer home working to employees are suddenly alert to the benefits as they have seen productivity soar. Employees are thriving as their commute has disappeared and their work life balance is in a stronger place than ever. Preparing solutions and campaigns which resonate with this new landscape will put you in a position of strength.
David Sparrow, Managing Partner, Blabbermouth Marketing: During a recession many feel inclined to increase short-term profitability. At the same time marketing budgets are often considered an area where significant cuts can be made. But according to the Harvard Business Review, during the last recession businesses that maintained their presence also recovered the quickest.
Therefore, maintaining and building your brand now will place you in the best position to recover once social distancing measures are lifted, and legions of businesses are clamouring to invest after spending this time planning future expenditure.
Especially considering that many decision makers now find themselves with more free time. It would be naive to assume managing directors and CEOs are sat at home, twiddling their thumbs. Instead, they will research the products and services that were already on their 'shopping list' with an emphasis on sourcing products that enable them to return fitter, faster and more agile than before.
Brand awareness
B2B sales funnels are typically longer than B2C counterparts, and longer sales funnels make brand awareness even more crucial. The overwhelming advice is (unless your very existence requires you to cut costs) to continue investing in your long-term brand and sales campaigns. Equally, don't halt existing customer campaigns. You've already done the hard work in actualising those relationships, so don't present your 'bread and butter' with an opportunity to question your suitability by staying silent.
It's also important to remember that this is not a typical recession, this is a global health pandemic that has already affected us all, and it is vital that your marketing is sympathetic to this. Opportunists will not be rewarded if they don't show humility and warmth, so campaigns must demonstrate your compassion and ethics instead of aggressive sales tactics.
Also, be mindful that Share of Voice (SoV) is directly correlated to market share (especially true in our market) and companies that advertise, network and contribute tend to outlast those that focus solely on activation. As new activations begin to slow, reducing advertising spend could be one method to improve profitability, but this will be counter productive to long-term profitability as reducing SoV will impact your market share when the economy bounces back and there's arguably more business to win than pre-Covid-19.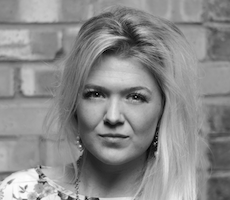 Candice Cunliffe, Managing Director, F6 Agency: To max out your marketing potential and succeed through the lockdown you need to do two things – and you need to do them together for the best results. The first is to switch up your marketing tactics immediately and adapt to the situation that you (and your customers) are now in by changing up your day-to-day marketing and doubling down on the most impactful tactics.
Speed of action counts
You can do this quickly by nailing your web presence. Now that digital is king, websites truly are every business's shop front. Is yours easy to find on Google and easy to use? Social media usage is rising – are your social accounts set up and active? People are checking their inboxes more often – are you sending them compelling messages about your top products and services? And off the back of those messages, are you changing your processes, products and services to help your customers?
Empathy is important, but emotional messages from CEOs won't cut it. Show that you care by putting measures in place that make a difference in peoples' lives, whether that's pricing changes, new SLAs or better customer service.
Don't risk being out of sight and out of mind. You've got to be where your customers are – online. So focus on your digital marketing content, webinars, social campaigns, ads and SEO.
Strategise now, not later
The second thing you need to do is start planning for 2021 and beyond. Real growth comes from long-term investment; and very soon the world's going to be facing a recession. There's only one weapon that can protect you against widespread economic downturn – your brand. You may have the best product in the world but if your brand doesn't communicate that, what does it matter? Perception pays. And when budgets get even tighter than they are now, the experience your brand provides customers with is what'll keep them coming back to you for more.
So keep investing in your brand. Align every aspect of your business with your mission and core values, build credibility across the industry, and turn your customers into diehard fans. The businesses that succeed in doing so are the ones who'll thrive, even in the hard times to come.