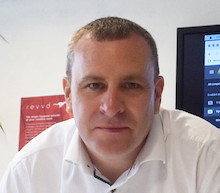 It is accepted as fact nowadays that ICT buyers are more likely to conduct online research to assess their options prior to making a purchasing decision, yet many tech providers are out of the frame even before a buyer logs onto the Internet.
Even worse, the digital marketing solutions ICT resellers require to gain high profile visibility when buyers make their searches may not be all they are cracked up to be, warned Phil Cooper, Digital Marketing Director at revvd, who claims that a 'concerning' lack of digital marketing skills is hampering the progress of those channel businesses in most need of an online boost.
"Organisations need to be visible, credible and attractive online or they will be overlooked or dismissed," he stated.
Cooper claims that many operators in the field of online marketing possess a sharp eye for a gap in the market but as mere casual opportunists they lack the required expertise to discharge effective digital marketing solutions.
"They exploit low barriers to entry in providing a SEO service and lack the necessary breadth of skills," he stated.
This 'edifice of incompetence' is a growing barrier for sales organisations that find themselves increasingly unable to tap into the lifeblood of any business – lead generation, claimed Cooper.
In making a stand against the unprofessional practices he says bring standards crashing to the floor, Cooper also claims that revvd (a 9 Group business launched last August) has shown itself as an 'antidote to digital marketing masqueraders' in key areas such as Search Engine Optimisation (SEO), Pay per Click (PPC) and web design. "Creating websites that function correctly is not a generalist skill," he added.
"While SEO is an important behind the scenes improvement to websites and produces organic increases in sales enquiries over time, PPC provides more instant and measurable results which can be scaled according to budget and requirements."
It would be sensible for channel organisations to seek out proven specialists in digital marketing solutions such as SEO and PPC, urged Cooper, citing a combination of 'creative flair and technical wizardry' as the de facto prerequisites of SEO and PPC strategies.
"But marketers or creative agencies are often, or at least they claim to be, good at design and copywriting yet seldom consider the needs of true website performance and search engine rankings," he stated.
"This requires a range of bespoke technical knowledge and creative skills, and channel businesses need to be aware of these must-haves to source the digital marketing solutions that are necessary today."