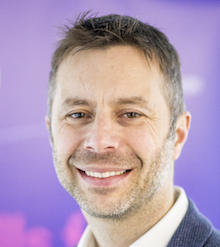 A BT survey of 1,000 UK SMEs with no more than 100 heads has established a link between their economic optimism, propensity to invest in tech procurement and their growth expectations.
SMEs looking to increase their technology spend in the next 12 months are the most confident in the economy and expect their business to grow in revenue and profit, compared to the average. 
Almost 60% are upbeat about the economic outlook, and one third are more confident about their growth prospects this year. A third also expect to invest more in technology than in the previous 12 months.
On the flip side, 30% expect revenue and profit to decrease in the year ahead, their main challenges being costs and operational efficiency, keeping ahead of competitors, acquiring the right digital skills, being innovative and staying up-to-date with technology advances such as 5G.
 
60% of SMEs are likely to consider 5G but most of those using mobile devices are not aware of its benefits. 
"There is a clear indication that the SMEs able to harness the potential of technology feel a greater sense of business confidence," stated BT Enterprise MD Chris Sims (pictured).
"But while a large proportion of business operators recognise the importance of connectivity and the need to digitise, they are held back by a lack of awareness around the benefits of this new tech. 
"SMEs need more support to help them embrace the new wave of digital transformation. All companies need to think and act like a technology business to succeed. 
"The key to helping SMEs thrive lies in empowering them with the right digital tools."