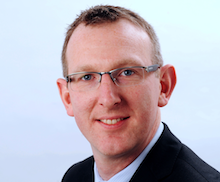 The rise of the tech sector in northern regions of England is starkly reflected by new figures that show TMT firms are responsible for hiking office occupier activity in the north to record levels.
According to a Northern Powerhouse Office Market Report from Lambert Smith Hampton (LSH) the TMT sector (for the first year on record) accounted for the largest share of take-up across the eight Northern Powerhouse office markets of Leeds, Liverpool, Manchester city centre, Newcastle, Salford Quays, Sheffield, South Manchester and Warrington, reaching 21% of total activity.
 
Employment in TMT related jobs across the Northern Powerhouse has also increased, up 23% since 2013. The number of jobs is forecast to rise by a further 4,200 from 2018 to 2023.
 
The growth of TMT occupiers has been driven by expansion with key deals including Gamma's 27,939 sq ft letting at The Malt House in Salford Quays.
 
Salford is now home to the region's strongest concentration of TMT sector jobs, standing 59% above the national average. Meanwhile, Newcastle has seen the fastest job growth within the sector, increasing 59% over the last five years.
 
Leeds boasts the highest number of TMT sector jobs outside London and is forecast to increase by 7.2% over the next five years, the strongest increase of the markets.
 
Oliver du Sautoy (pictured), Head of Research at LSH, said: "Despite the uncertainty posed by Brexit there is a real sense that the major cities of the Northern Powerhouse are firing on all cylinders.
 
"The region's stalwarts of professional services and public sector occupiers have been joined by a new breed, namely in technology, media and telecommunications, which now account for the largest share of take-up."
 
Adam Varley, Director of Office Advisory at LSH Leeds, added:  "Occupiers in the TMT sector are increasingly looking for more flexible office accommodation which is capable of supporting rapid changes in their business structures.  
"We've also seen many of the businesses in the sector clustered around other like-minded organisations, which is reflected in the location, size and type of space leased.
 
"Landlords who are designing buildings which accommodate this growing sector of the market have seen the best results but region-wide examples are still limited. 
"We need to ensure that Landlords and developers maintain this focus to support the continued growth of the TMT sector as we head into 2019 and beyond."