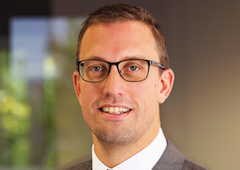 ANS Group crowned a strong FY19 half-year (April-September 2018) with Microsoft Azure Expert Managed Service Provider Accreditation and H1 revenues of £25.5m with managed services now representing 58% of total revenue.
Gross profit increased to £13.6m (£13.3m in H1 FY18) with a gross margin increase of 6.2% against 2018.
ANS posted an EBITDA performance (20.1% of revenue) improvement against prior year (19.0%), while cloud services margin like-for-like increased 296%; cloud managed services increased 40% and managed services increased 11.9%.
As a percentage of total margin of H1, overall services including professional services, cloud services, managed services and cloud rebates reached 90.4%. 
In the last 12 months, with the capability to deliver AI, IoT and application development solutions, ANS said it has focused on helping customers to maximise the potential of their cloud platforms.
CEO Paul Shannon said: "Public cloud continues to be a strong focus for the business but we recognise that our customers need to push boundaries and innovate.
"This is why we've moved towards not only migrating and building next generation business applications in the cloud, but also enabling customers to leverage AI-infused technologies and digital initiatives to completely transform the way they deliver services to their end users. 
"We've experienced strong growth in the first half of the year which stands us in good stead for further financial success. 
"Our accreditation as a Microsoft Azure Expert MSP will further strengthen our performance."