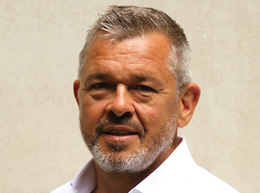 London-based babble cloud has almost doubled revenues to circa £20m and boosted customer numbers to over 1,200 with the acquisition of Birmingham business Arden Group. The financials of the deal were undisclosed.
The transaction strengthens babble's capabilities in mobile and IT managed services, builds on its UCaaS and CCaaS proposition, adds a raft of mainly mid-market enterprise customers and brings babble's first location outside London.
The deal is babble's second since being backed by mid-market private equity firm LDC in October 2017, following the earlier acquisition of Direct Response Plus.
babble Chief Executive Matt Parker (pictured) said: "It's unusual to get a chance to double the size of a business with a single acquisition, but with our purchase of Arden Group we have done exactly that. 
"More importantly, we've significantly strengthened our product portfolio, added real talent to the leadership and management teams and given ourselves a great footprint outside London. 
"This feels more like a merger than an acquisition in that we are bringing two complementary businesses together as one team."
Nigel Walker, Arden Group's former MD and majority owner, added: "The two organisations are a good fit, our cultures are aligned and Arden's product portfolio is entirely complementary."
Alex Clark, Investment Director at LDC, and member of the babble cloud board, added: "The acquisition will continue to strengthen babble's core proposition, as well as extend the business' span across the UK. 
"Since partnering with Matt and the team we have been looking to drive scale in what is a highly competitive market and  this second acquisition in our first year of partnership forms part of a wider ongoing growth strategy."