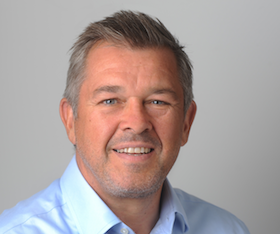 LDC-backed Babble Cloud has followed up its purchase of Arden Group in 2018 with the acquisition of Leeds-based Diva Telecom for an undisclosed sum. 
The move forms part of Babble's ambition to become a £50m revenue business following a MBO in 2017 and the launch of a buy and build strategy led by CEO Matt Parker (pictured).
"The Diva deal is another step on Babble's journey," stated Parker. "Babble is committed to maintaining the service and relationship levels to which Diva's customers and partners are accustomed."
Diva Telecom was founded in 2006 and serves over 1,000 customers. Its MD Erica Lewis will remain  involved with the enlarged business as a strategic advisor.
Lewis added: "After 14 years of building Diva Telecom we have found an organisation that thinks about things the same way that Diva always did."
Knight Corporate Finance advised Diva Telecom shareholders on the deal.
Paul Billingham, Director at Knight, commented: "It is always nice to see a great outcome for someone who has put so much into building their business over many years. Babble and Diva are well matched."