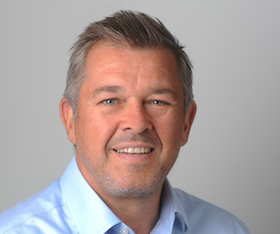 LDC-backed Babble has acquired Braintree-based Corporate Management Telecom (CMT), its third acquisition of the year with more in the pipeline. CMT began life in 1998 and provides business telephony and cloud-based services to 500 customers.
LDC backed Babble in 2017 since when the firm has delivered double digit organic and acquisitive growth. 
In addition to CMT Babble has so far acquired Arden Group, Direct Response Plus, Diva Telecom and Lake Technologies. 
Babble CEO Matt Parker (pictured) said: "As we continue to expand through acquiring businesses we are getting closer step by step towards our £100m revenue target."
Chris Morris, Investment Director at LDC, added: "When we partnered with Babble we had a clear plan to grow the business through a targeted buy and build programme. 
"Over the last three years we helped the management team to scale the business significantly, and the latest acquisition will bolster its offering across the UK."
Since July 2018, LDC-backed businesses across the UK have acquired more than 45 companies with a total enterprise value of over £275m.
 
CMT shareholders were advised by Knight Corporate Finance which ran a competitive sales process to a select number of parties and Babble emerged as the preferred buyer.
"CMT is the latest graduate of Knight's Vendor Assist programme to go on to successfully complete a transaction," stated Adam Zoldan, Director of Knight.
"Taking the business through a dry run diligence process, Knight's transaction services specialists provided a number of recommendations to implement ahead of starting a formal process and to ensure the business was prepared for the transaction."
CMT MD Firas Bilbeisi stated "We were able to negotiate an agreement that met the expectations of all our shareholders." 
Knight has now completed over 120 deals.